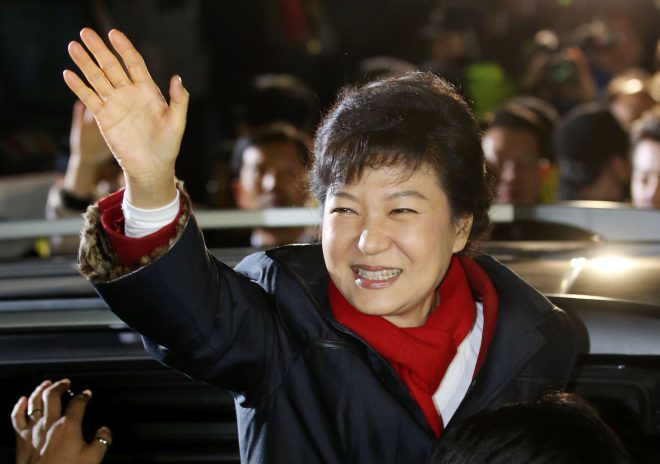 February 8, 2017
SEOUL- Japanese Prime Minister Shinzo Abe's wife, Akie, in a recent interview with the South Korean daily Dong-A Ilbo, has stressed the importance of Japan-South Korea relations.
Whatever happens, South Korea would remain a very important country for Japan, Akie said in the interview, which was posted on the newspaper's
Tuesday
edition.
The interview was conducted at the prime minister's office in Tokyo on January 19.
The paper said that Akie is a fan of South Korean culture while citing her kindness as a sophisticated Japanese woman.
In the interview, Akie said she has a refrigerator exclusive for kimchi traditional Korean pickled vegetables at her home and has participated in interaction projects between Shimonoseki, Yamaguchi Prefecture, western Japan, and Busan, the second-biggest city in South Korea.
Shimonoseki is part of the Japanese prime minister's constituency for the House of Representatives, the lower chamber of the Diet, the country's parliament. Shimonoseki and Busan have been in a sister city relationship since 1976.
What matters is that Japanese and South Korean people get along well with each other even when there are problems between the two countries' governments, Akie said, underscoring the importance of bilateral private-sector exchanges.
Relations between Tokyo and Seoul are now strained over a girl's statue symbolizing so-called comfort women, erected in front of the Japanese consulate-general in Busan.
In protest against the statue, the Japanese government recalled its ambassador to South Korea, Yasumasa Nagamine, and its consul-general in Busan, Yasuhiro Morimoto, on January 9.
Comfort women, mainly Koreans, refer to those who were forced into prostitution for Japanese troops before and during World War II. (Jiji Press)