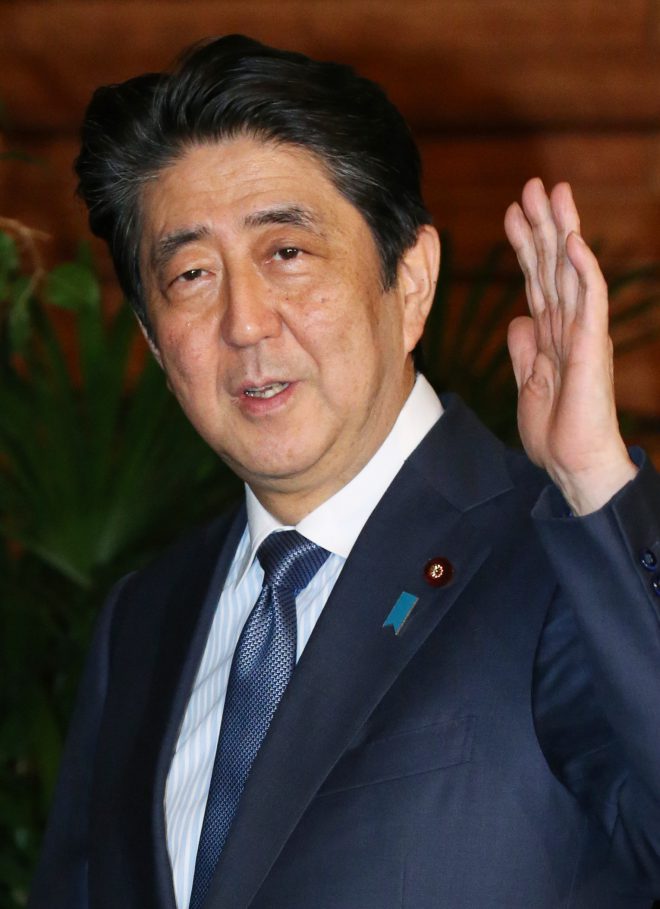 April 14, 2017
TOKYO- 
The public support rate for the cabinet of Japanese Prime Minister Shinzo Abe in April slipped 1.3 percentage points from the previous month to 50 percent , falling for the second straight month, a Jiji Press survey showed
Friday
.
The disapproval rate for the Abe cabinet rose 1.3 points to 27.3 percent, according to the opinion poll conducted for four days through
Monday
.
Support for the cabinet is believed to have been affected negatively by suspicions that Abe's wife, Akie, may have been involved in the shady sale of a land plot held by the national government to the operator of right-wing school operator Moritomo Gakuen, over which its former head, Yasunori Kagoike, was grilled before parliament in sworn testimony last month.
Nearly half of the respondents welcomed a Japan-US economic dialogue, with its first session set for
Tuesday
. Asked how the talks are expected to affect the
Japanese economy, 47 percent said they will likely have a positive impact and 27.4 percent said they will probably have negative results.
The poll showed that many respondents do not hope that the next House of Representatives election will be held at an early date. Regarding the best time, 31.2 percent favored waiting until after the leadership election of the Abe-led ruling Liberal Democratic Party in September 2018, when Abe's current term as party president is set to expire.
Voting in spring or summer next year after enactment of the fiscal 2018 budget was backed by 14.3 percent. An election at an earliest possible timing is the wish of 11.1 percent, with the second half of this year suggested by 11.1 percent.
On reasons for supporting Abe, with multiple answers allowed, 23 percent said there is no other person suitable for the post, 15.4 percent said Abe has leadership skills and 12.8 percent replied that they trust Abe. (Jiji Press)