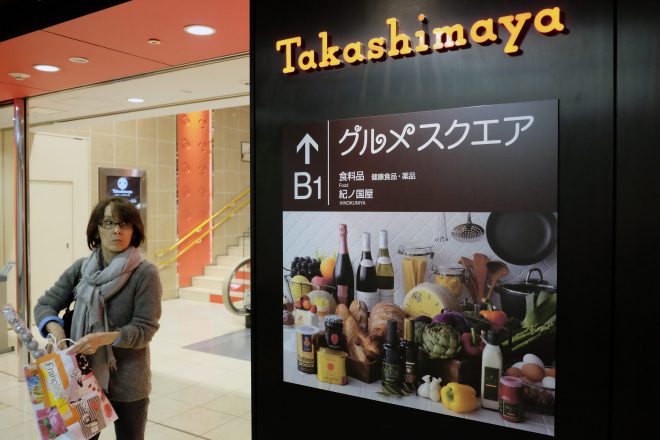 May 6, 2017
TOKYO- Takashimaya Co. is willing to introduce telework as a new work style, Shigeru Kimoto, president of the major Japanese department store operator, said in a recent interview.
Women account for about 70 percent of all workers in Takashimaya. The company has already introduced shorter working hours in consideration of expectant mothers and those raising children.
Kimoto expressed readiness to accept flexible work arrangements further.
"Providing nursing care has become a key social issue," Kimoto said "To prevent workers quitting because of nursing care as far as possible, we'd like to introduce telework as soon as possible."
Telework is an arrangement in which workers can work from places other than their office, such as from home. The arrangement is part of the Japanese government's action plan for work style reform that aims to prevent people quitting their jobs to take care of their families.
Isetan Mitsukoshi Holdings Ltd. will introduce telework from this month, in phases. With major department stores adopting the system, it may spread in the female-dominated industry.
At Takashimaya, teleworking arrangements are expected to be offered to those working in back-office services and not on the sales floor. Tests have begun in the human resources department, allowing workers to bring home their workplace personal computers and run operations from home, in order to check for any problems.
Also in the interview, held last month, Kimoto discussed the importance of store operations in smaller cities.
In regional areas, many department stores are closing down due to shrinking populations and ensuing slumps in consumption.
Takashimaya operates stores in regional areas including Yonago, in the western prefecture of Tottori, and in Gifu, the capital of the central prefecture of the same name.
"Stores shouldn't close down so easily," Kimoto said, pointing out that "stores in regional areas play a role as public institutions, especially as employers."
He underscored the need to increase business efficiency through measures such as reducing sales floor space. (Jiji Press)