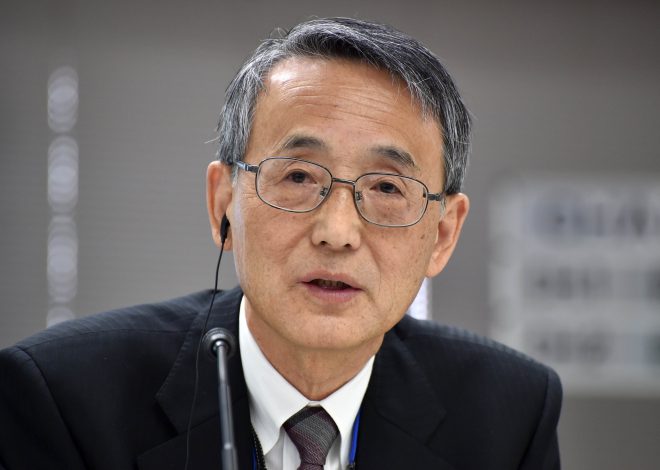 February 19, 2017
KAGOSHIMA- 
Japan's top nuclear regulator
on Saturday
visited Kagoshima Prefecture, home to Kyushu Electric Power Co.'s Sendai nuclear plant, to explain disaster management guidelines, including rules on evacuation, to local residents.
Shunichi Tanaka, chairman of the Nuclear Regulation Authority, also held talks with Kagoshima Governor Satoshi Mitazono at the prefectural government's office in southwestern Japan. Mitazono urged Tanaka to provide clear information for the residents of Kagoshima to obtain their understanding about the safety of the nuclear plant.
In Satsumasendai, the host city of the Sendai plant, Mayor Hideo Iwakiri told Tanaka that opinions about the plant have been received from across the country. "We want the state to explain to the public," Iwakiri said.
Asked about measures to prevent human error during a meeting with local residents, Tanaka said a system is being prepared to prevent a serious accident even if such error occurs.At the Sendai plant, the No. 1 reactor is in operation while the No. 2 reactor has been halted for routine checkups. (Jiji Press)