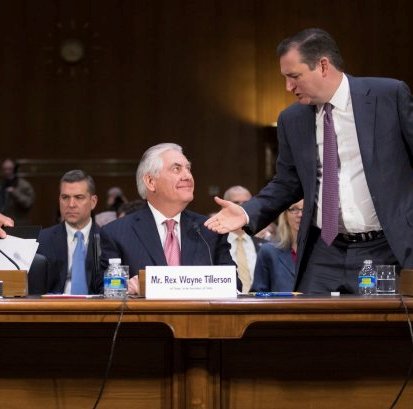 February 7, 2017
SEOUL- In 15-minute telephone talks with Japanese Foreign Minister Fumio Kishida
on Tuesday
, US Secretary of State Rex Tillerson reconfirmed that the United States is obliged to defend the Japanese-administered Senkaku Islands from foreign aggression.
Tillerson noted that the East China Sea islands are covered by the Japan-US security treaty's Article 5, which stipulates Washington's obligation to the defense of the territories under Japan's administration against armed attacks.
The United States opposes any unilateral action trying to cripple Japan's administration over the Senkakus, he said in view of Chinese government ships' repeated intrusions into Japanese waters around the small island group, also claimed by China.
Kishida and Tillerson agreed to hold face-to-face talks on the sidelines of
Friday's
meeting in Washington between Japanese Prime Minister Shinzo Abe and US President Donald Trump.
Furthermore, they recognized the importance of making uninterrupted efforts to further strengthen the Japan-US alliance.
US Defense Secretary James Mattis, when he met with Abe in Tokyo last week, also made it clear that the Senkakus are covered by the bilateral security treaty.
Speaking at a press conference after the phone talks with Tillerson, Kishida said, "I was encouraged by the US foreign and defense affairs chiefs underscoring the unified stance (toward the islands)."
"We could make a good start" with the Trump administration, Kishida added.
In the phone conversation, Kishida told Tillerson that he believes the strong US leadership is necessary for the world's peace and prosperity in the 21st century.
They also decided to call each other by their first names. (Jiji Press)