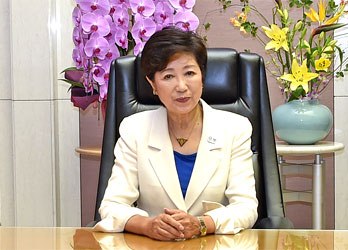 January 12, 2017
TOKYO
- Tokyo Gov. Yuriko Koike inspected the Tsukiji fish market
Thursday
for the first time since announcing in August postponement of the relocation planned for November.
Koike is expected to decide by summer at the earliest whether to permit the move, after experts examine results of groundwater monitoring at the replacement site in Tokyo's Toyosu waterfront area. The results are due soon.
Koike visited the historic wholesale fish market at the request of Hiroyasu Ito, chairman of the Tsukiji Market Association, who wants her to decide quickly whether to relocate it to the new site.
Koike, who won a gubernatorial election in late July, ordered the suspension of the move to the Toyosu site, a former gas production plant where contaminants have been found, before the outcome of a new groundwater assessment is published.
On her visit to Tsukiji
on Thursday
morning, Koike observed a tuna auction and merchandising activities for fishery products. The governor said in a meeting with Ito and other industry officials that the market plays a big role in "supplying food to the world." But she also said the facility is aging, and that "I have been able to confirm problems."
The association demanded that Koike make a judgment soon, but the governor said the metropolitan government would do so only after ascertaining the safety of the replacement site. "There won't be any damage from rumors once its safety is proven through a scientific examination," she said.
In mid-November, Koike said the relocation of the Tsukiji market would not take place for at least one year due to pending safety checks at the replacement site.