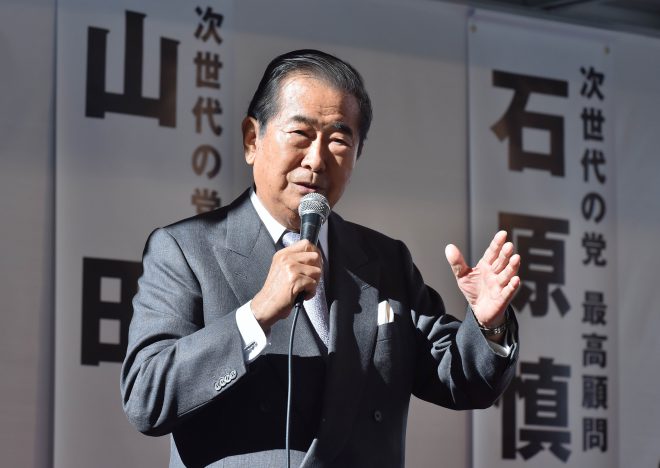 February 8, 2017
TOKYO- 
A special committee of the Tokyo metropolitan assembly decided
Tuesday
to summon former Governor Shintaro Ishihara over the suspended relocation of the capital's landmark Tsukiji wholesale food market to a site in the reclaimed Toyosu area.
Ishihara is expected to be questioned about land acquisition for the new Toyosu market, where benzene levels up to 79 times the state-set environmental standards have recently been detected in groundwater.
The assembly panel will also summon Takeo Hamauzu, who served as vice governor under Ishihara and was engaged in negotiations on the land acquisition with Tokyo Gas Co., which operated a gas plant there.
Ishihara has agreed to cooperate with the metropolitan government's investigation into a series of issues over the Toyosu market, but refused to attend a hearing.
Incumbent Governor Yuriko Koike has said the Toyosu market issue will inevitably be a point of contention in the metropolitan assembly election in July.
Over the Toyosu matter, the Japanese Communist Party and the Democratic Party are demanding the launch of a special investigation commission with greater authority.
But the Liberal Democratic Party, which holds the largest share in the assembly, is negative about setting up such a commission.
The LDP, nonetheless, accepted summoning Ishihara to the existing assembly committee, apparently trying to prevent any negative implications for the July assembly poll. (Jiji Press)