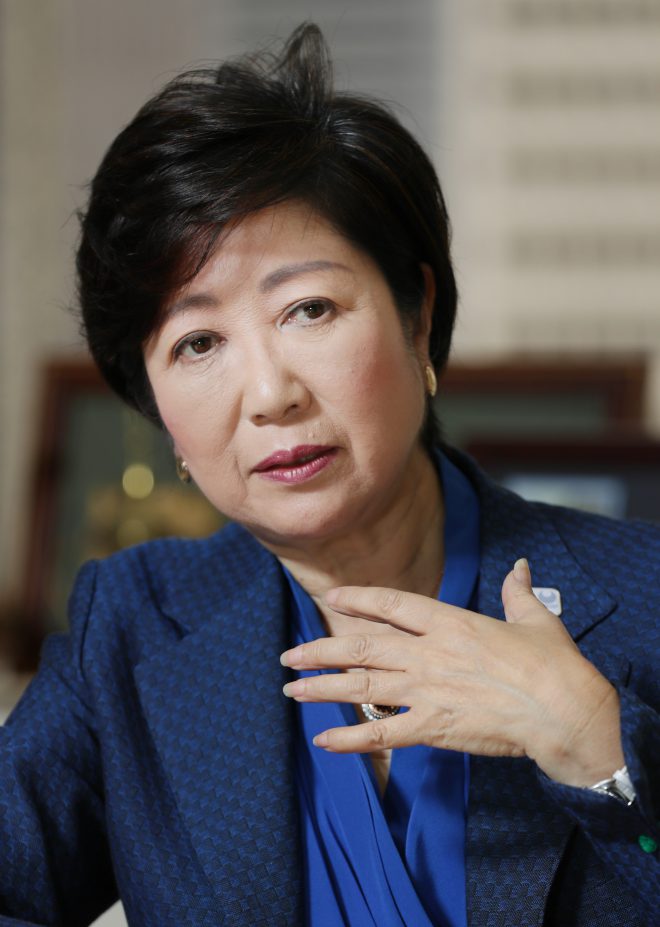 May 11, 2017
TOKYO- Tokyo Governor Yuriko Koike said Thursday that the metropolitan government will shoulder all costs to develop temporary facilities for the 2020 Olympics and Paralympics in seven prefectures outside the Japanese capital.
Koike unveiled the plan in a meeting with Prime Minister Shinzo Abe.
Speaking to reporters after the meeting, Koike said that the metropolitan government "broadly plans to fully pay for temporary facilities in the other prefectures," including neighboring Chiba, Kanagawa and Saitama, that will host some events in the 2020 Tokyo Games.
Abe welcomed the plan, Koike said, adding that the metropolitan government is scrutinizing actual costs.
In December last year, the organizing committee for the 2020 Tokyo Games requested the metropolitan government and governments of the seven prefectures cover some 200 billion yen of the total costs of 280 billion yen to develop temporary facilities.
The committee estimates the temporary facility development will cost the seven prefectures some 50 billion yen.
Koike hammered out the plan to shoulder the non-Tokyo facility costs in the wake of the heads of the seven prefectures expressing displeasure at her failure to present a broad framework on sharing the facility costs by mid-March as initially announced. (Jiji Press)