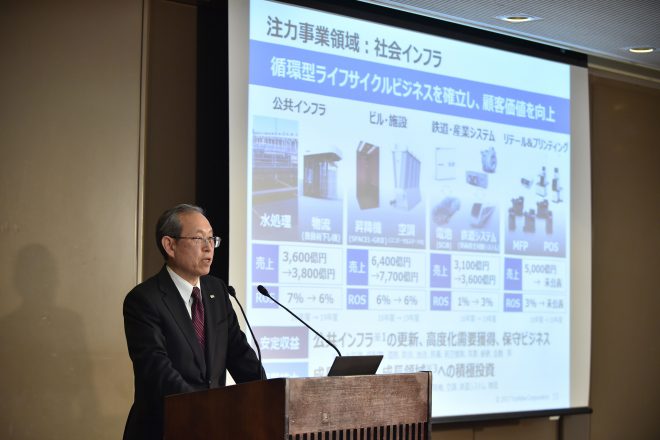 March 14, 2017
TOKYO- Struggling Japanese electronics and machinery maker Toshiba Corp.
on Tuesday
filed for approval for the second extension of the deadline for submitting its April-December 2016 earnings report to authorities from
Tuesday
to
April 11
.
The Kanto Local Finance Bureau approved the application.
The move came as an auditing company judged that more time is needed for Toshiba's probe on internal control flaws at US subsidiary Westinghouse Electric Co., a nuclear power plant builder.
Toshiba President Satoshi Tsunakawa will hold a press conference later
on Tuesday
to discuss in detail the reason for the move and explain the firm's business strategy, sources familiar with the situation said.
On Feb. 14, Toshiba, which has incurred more than 700 billion yen in loss from its US nuclear business, extended the deadline for the submission of the earnings report for the first three quarters of fiscal 2016 by one month to
Tuesday
due to the investigation of the Westinghouse problems.
As a result of hearings conducted later and other factors, it has been recognized that a Westinghouse executive had put inappropriate pressure on senior officials over accounting, so the auditing company judged it necessary for Toshiba to conduct a probe also for the period before the huge loss came to light, the sources said.
Toshiba had twice postponed its earnings announcement for the year through March 2015 because of accounting irregularities. (Jiji Press)