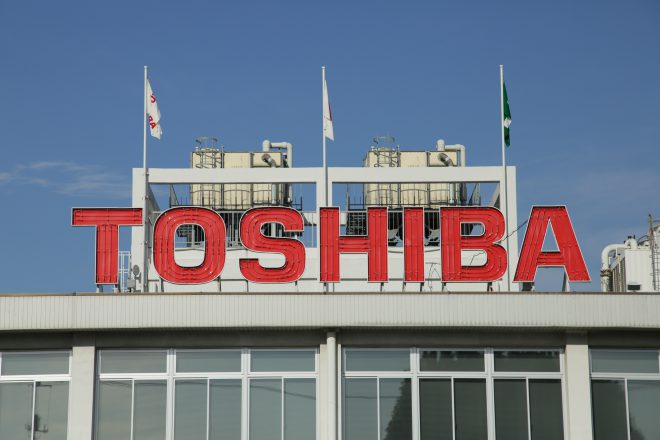 April 6, 2017
TOKYO- 
Major Japanese electronics and machinery maker Toshiba Corp. has estimated that it needs some one trillion yen for its business reconstruction, it was learned
Wednesday
.
Although Toshiba's creditor banks have set a lending quota of 680 billion yen, the company has to procure hundreds of billions of yen more to cover costs including for dealing with the filing last week for Chapter 11 bankruptcy protection by its US nuclear business unit Westinghouse Electric Co. and for repaying debts, the sources said.
At a meeting with creditor banks
on Tuesday
, Toshiba requested such additional financing, they also said, pointing out that the company aims to work out the loan deal by using shares in the spun-off flash memory company as collateral.
Toshiba's major creditor banks showed positive responses to the request. But it may failed to receive the additional loans if the banks further downgrades Toshiba's credibility by categorizing its existing loans as unrecoverable claims, the sources noted. (Jiji Press)