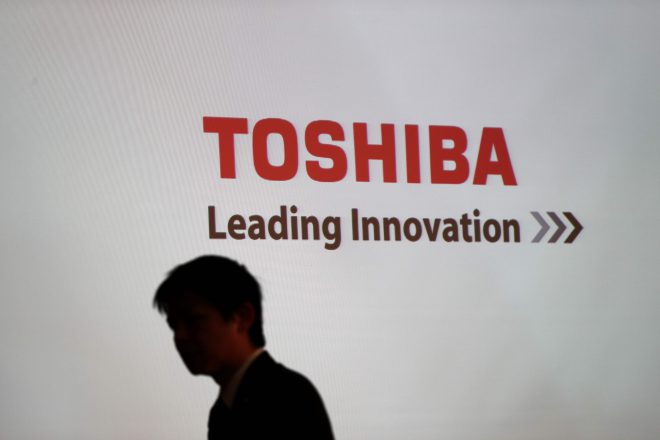 February 15, 2017
TOKYO- 
Toshiba Corp. on Tuesday filed for regulatory approval to postpone the release of its earnings results for April-December until
March 14
.
The struggling Japanese electronics and machinery maker previously planned to release the results at
noon
Tuesday (
3 a.m. GMT
).
The postponement was because necessary procedures, including approval by an independent auditor of the results, have not yet been completed, Toshiba said.
It is unusual for a publicly traded company to delay its earnings release for a considerable period.
For the nine-month period, Toshiba is expected to post a massive group net loss, weighed down by a loss of nearly 700 billion yen in its US nuclear operations. It posted a net loss of 479.4 billion yen a year before.
As of the end of December, Toshiba is believed to have seen its debts exceed its assets.
Toshiba shares tumbled 20.0 yen, or 8.00 pct, from
Monday
to close at 229.8 yen on the Tokyo Stock Exchange Tuesday.
In August 2015, Toshiba delayed the release of a revised financial report for one week that reflected its accounting scandal. (Jiji Press)