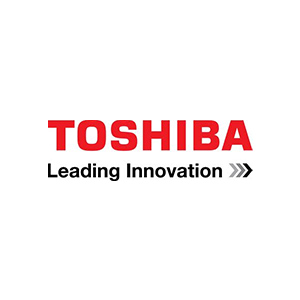 April 19, 2017
Tokyo- Toshiba Corp. plans to spin off more of its mainstay businesses, including social infrastructure and energy operations, during fiscal 2017, which started this month, informed sources have said.
The move is aimed at increasing management flexibility and helping the group renew its special business license for construction of power plants and other large facilities, the sources said.
The struggling Japanese electronics and machinery maker is also considering shifting itself to a holding company, according to the sources.
Toshiba has made its most profitable flash memory business a separate company, with a view to selling a majority stake in the new company, Toshiba Memory Corp., within fiscal 2017.
Toshiba is projected to have fallen into a negative net worth of 620 billion yen at the end of the previous business year and thus faces difficulties having its special construction license renewed.
Meanwhile, Sharp Corp. is considering acquiring a stake in Toshiba Corp.'s flash memory business, a senior Sharp official said
Wednesday
.
Sharp, a Japanese electronics maker, plans to join its Taiwanese parent, Hon Hai Precision Industry Co., in bidding for the Toshiba chip unit, the official said.
Hon Hai, an assembler of Apple Inc.'s iPhones and other electronics, is one of four bidders that passed the first round of the auction last month.
The Taiwanese company, known as Foxconn Technology Group, apparently believes that the participation of Sharp into its bid will help alleviate concerns in Japan about a possible outflow of sensitive technologies overseas, sources familiar with the situation said.
Sharp, for its part, can benefit from a stake in the Toshiba unit, as it aims to shift its focus away from structural reforms such as cost cuts to expanding operations.
"Computer chips will be a key in the coming Internet of Things era," the Sharp official said.
Hon Hai has asked Japanese telecommunications provider Softbank Group Corp. for cooperation in its bid, while seeking collaboration with Apple as well. (Jiji Press)