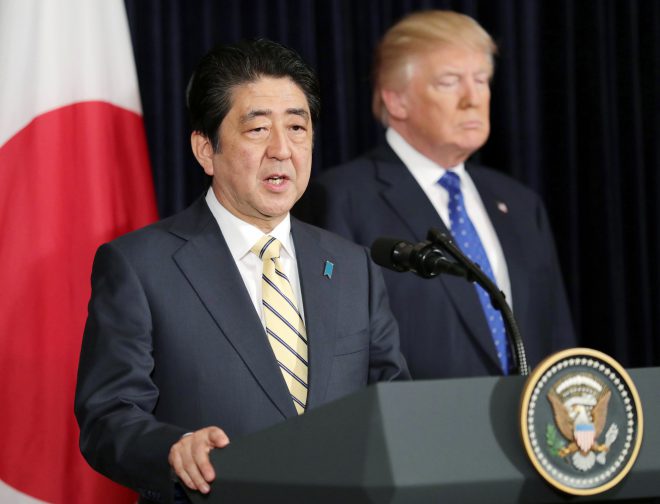 February 15, 2017
TOKYO- 
Japanese Prime Minister Shinzo Abe said
Wednesday
that he won U.S. President Donald Trump's understanding for the need for monetary easing in Japan at their latest meeting.
Abe told the House of Councillors that he gained Trump's understanding of "the need for Japan's monetary easing, which is intended to overcome deflation, not manipulate its currency."
The prime minister said that Trump made no request to Japan over bilateral economic relations during the summit talks held in Washington
Friday
.
On Japan's defense, Abe said, "It is important to strengthen the capabilities of the Japan-U.S. alliance to deter and respond to" emergencies.
"We need to try to expand the role our country can play," Abe said, pledging to boost his country's defense capability steadily, including by setting aside the necessary funding. (Jiji Press)