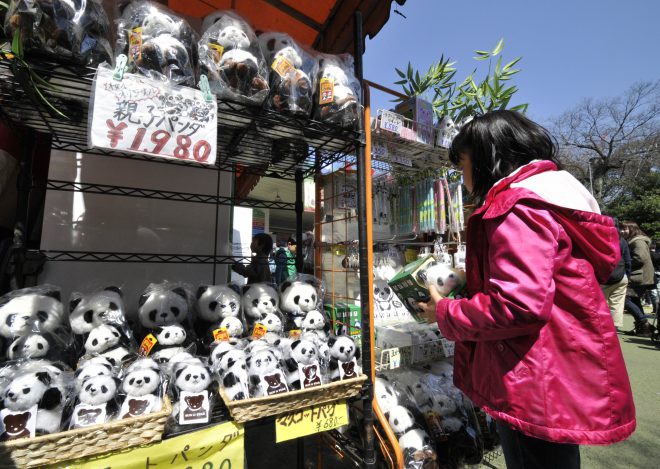 February 22, 2017
TOKYO- 
Tokyo's Ueno Zoo suspended the public viewing of its two giant pandas from
Wednesday
as they look ready for mating.
The female panda, Shin Shin, has been sensitive about the smell of her male partner, Ri Ri, since around Feb. 15 and has been making cries typical of pandas in heat over the past few days, according to the zoo.
Based on these signs, the zoo concluded that the breeding period's peak is nearing for Shin Shin.
Ri Ri has been showing signs of being in heat since December last year.
The zoo will try to put the pandas, both 11 years old, in the same room for mating, after having them meet through a fence in the hope that they will become conscious of each other.
Natural mating by Shin Shin and Ri Ri occurred in 2012 and again in 2013. But the pair did not reach mating in the following three years.
"We'll carefully watch Shin Shin and Ri Ri, hoping for her pregnancy," an official of the zoo has said.
The zoo will consider artificial insemination depending on the situation. (Jiji Press)