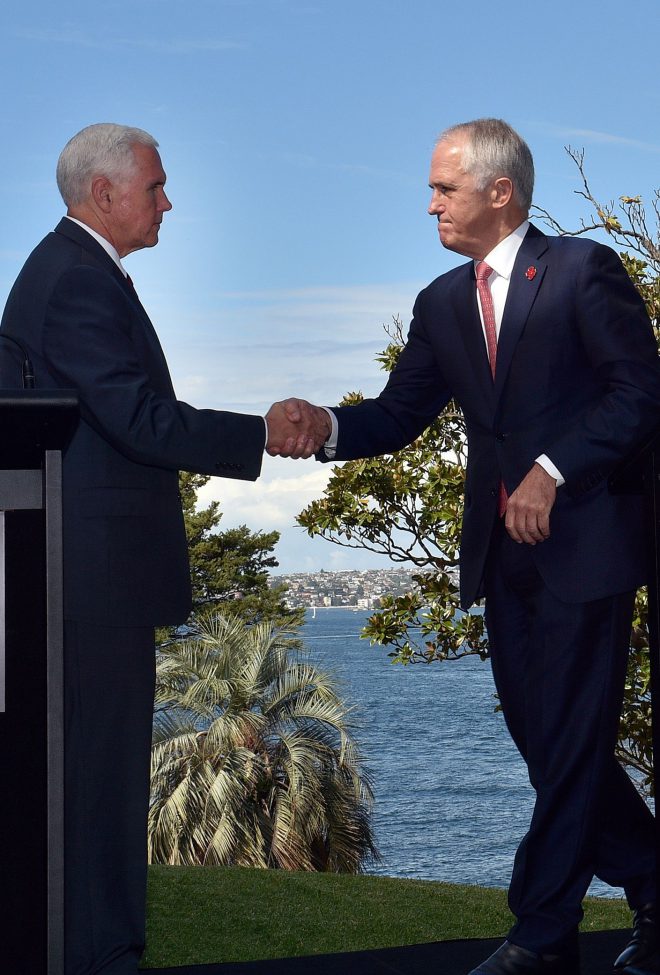 April 22, 2017
Sydney- The USS Carl Vinson carrier strike group is expected to arrive in the Sea of Japan in days, US Vice President Mike Pence said
Saturday
.
"Our expectation is that they will be in the Sea of Japan in position in a matter of days, before the end of this month," Pence told a joint press conference with Australian Prime Minister Malcolm Turnbull after a meeting in Sydney.
Pence reiterated his country's determination to pressure North Korea to stop provocations, saying, "All options are on the table and the United States is prepared to do what's necessary."
Turnbull criticized Pyongyang, saying, "This reckless and dangerous regime puts the peace, the stability, the prosperity of our region at risk."
Pence and Turnbull agreed to urge China to do more to pressure North Korea to drop its nuclear program. (Jiji Press)