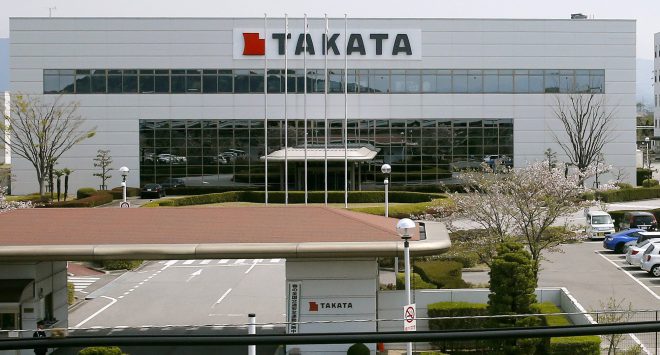 February 28, 2017
NEW YORK- A US court
on Monday
approved the settlement reached by Takata Corp. and the US Department of Justice last month over the Japanese auto parts maker's defective air bags, according to multiple US media reports.
Under the settlement, Takata will pay a total of one billion dollars in criminal penalties to settle a Justice Department investigation into its handling of rupture-prone air bags.
The approval by US District Court for the Eastern District of Michigan is expected to help promote talks on the business reconstruction of Takata.
According to some media reports, Takata sold defective air bags for 15 years while hiding evidence that the inflators could rupture. Ruptures of Takata air bag inflators have caused 11 deaths and over 180 injuries in the United States.
Of the one-billion-dollar penalties, 850 million dollars will be used to compensate automakers for recall and replacement costs and 125 million dollars for victims. (Jiji Press)