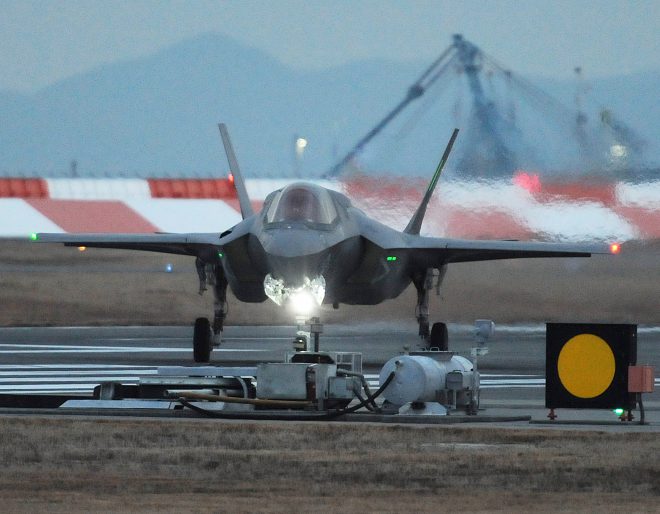 February 14, 2017
IWAKUNI- F-35B stealth fighter jets deployed at the US Marine Corps' Iwakuni base in Yamaguchi Prefecture, western Japan, have started vertical takeoff and landing training at the base, according to Marine Corps officials.
The cutting-edge jets have also launched flight drills in airspace over Okinawa Prefecture, southern Japan.
The vertical takeoff and landing training started on Jan. 31, in preparation for the stealth fighters' planned operations aboard a Wasp-class amphibious assault ship that will be deployed at Sasebo, Nagasaki Prefecture, southwestern Japan, in autumn this year.
The officials said the training is intended to enhance the pilots' carrier landing skills.
The F-35B fighters will use Kadena Air Base and the Marines' Air Station Futenma, both in Okinawa, as their home bases, according to the Marines Corps. (Jiji Press)