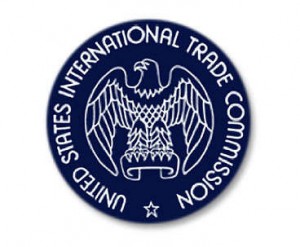 May 6, 2017
WASHINGTON- The International Trade Commission said in its final ruling
Friday
that Japanese and other foreign steelmakers dumped carbon alloy steel products in the US market.
Following the ITC's decision, the US Commerce Department will officially impose antidumping duties on the cut-to-length steel plates imported from Austria, Belgium, France, Germany, Italy, Japan, South Korea and Taiwan.
Japan will face the first US trade sanction since the administration of President Donald Trump came into being in January.
The antidumping duties will range from 3.62 percent to 148.02 percent, with 48.67 percent and 14.79 percent duties set to be imposed on Japan's JFE Steel Corp., a unit of JFE Holdings Inc.  and Tokyo Steel Manufacturing Co.  respectively.
A countervailing duty of 4.31 percent will also be slapped on government-subsidized South Korean products.
Carbon alloy steel products are used as construction materials as well as for machines and vehicles.
The ITC made the final decision following investigations it initiated upon receiving a complaint by US steelmakers in April last year.
In view of tumbles in market prices for steel products, the United States, along with Japan and the European Union, urged China to stop steel overproduction last year.
"Our steel industry today is under assault from foreign producers that dump and subsidize their exports," Commerce Secretary Wilbur Ross has said, expressing willingness to impose punitive duties on Chinese products. (Jiji Press)