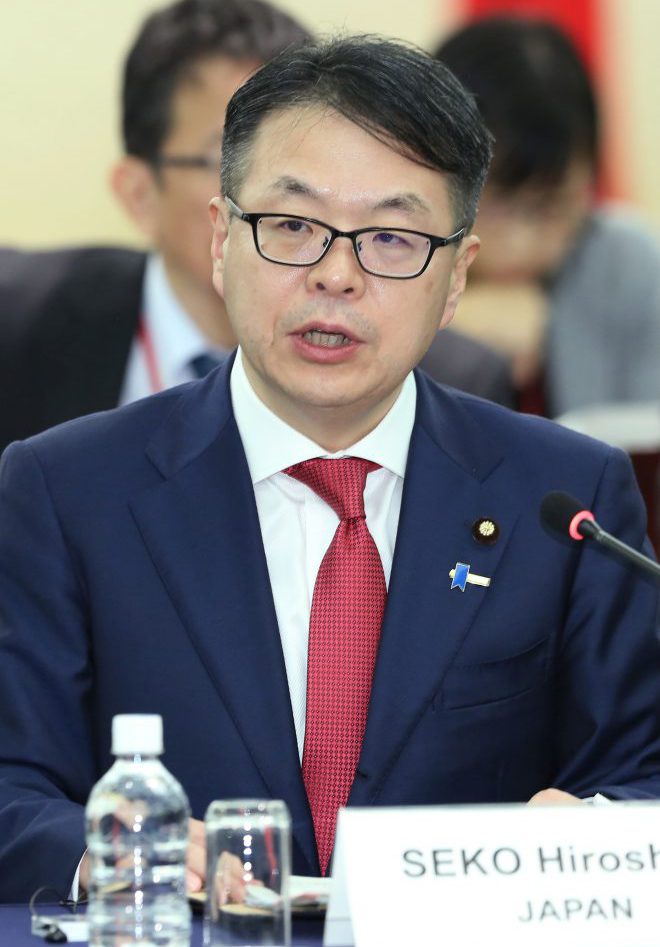 March 17, 2017
WASHINGTON- US. economic ministers
on Thursday
expressed strong concerns about the financial health of Toshiba Corp. the Japanese parent of US. nuclear plant builder Westinghouse Electric Co., Japanese industry minister Hiroshige Seko said.
US Commerce Secretary Wilbur Ross and Energy Secretary Rick Perry both stressed that Toshiba's financial stability is very important for the United States, Seko said at a press conference held after holding separate meetings with them in Washington.
Toshiba, struggling with huge losses from its US. nuclear operations, is considering selling Westinghouse and withdrawing from nuclear operations overseas.
If Toshiba's move affects Westinghouse's nuclear plant construction in the United States, this may become a political issue between the two countries, sources familiar with the situation said.
Seko said Ross and Perry did not refer to the possibility of Westinghouse filing for Chapter 11 bankruptcy protection. They agreed to share information about Toshiba, according to the Japanese minister.
Seko and Ross also discussed trade policy after the commerce secretary recently said he puts high priority on bilateral trade talks with Japan. Seko said they exchanged opinions frankly but did not elaborate.
The Japanese minister reiterated the strategic significance of the Trans-Pacific Partnership multilateral trade agreement from which US. President Donald Trump withdrew. Seko also explained the situation about negotiations on the proposed Regional Comprehensive Economic Partnership, or RCEP, deal involving Japan, China and 14 other countries.
Seko also held separate talks with US. National Economic Council Director Gary Cohn. (Jiji Press)