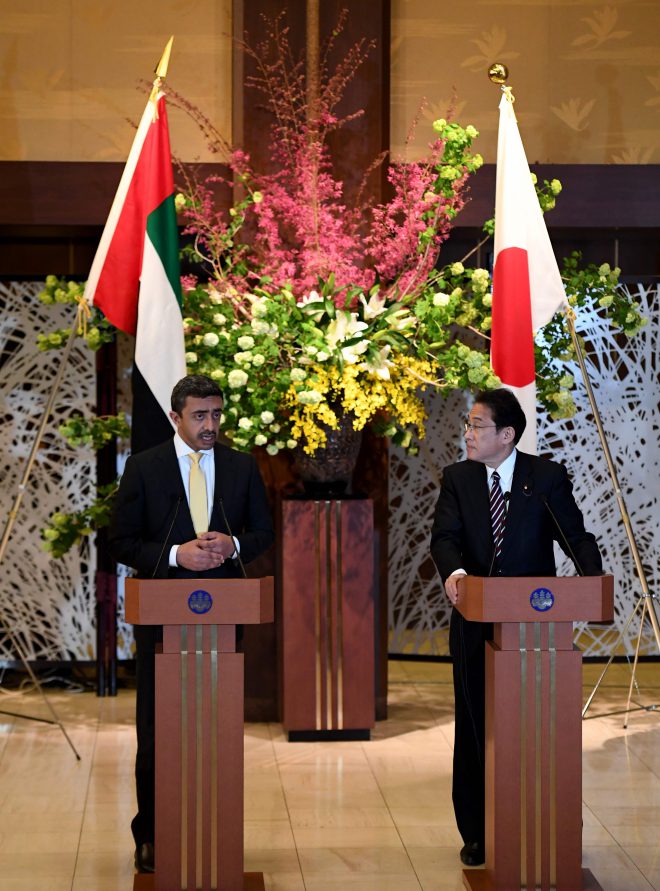 April 25, 2017
Tokyo- The Japanese government agreed
on Monday
to allow visitors from the United Arab Emirates to stay in Japan for up to 30 days without visa.
The agreement was made at a meeting in Tokyo between Japanese Foreign Minister Fumio Kishida and his UAE counterpart, Abdullah bin Zayed Al Nahyan.
During the meeting, Kishida said Japan respects the UAE as a strategic partner and hopes to strengthen the two countries' economic and political cooperation.
Abdullah expressed hope that human exchanges between the two countries will expand further.
Earlier in the day, the UAE minister paid a courtesy call on Japanese Prime Minister Shinzo Abe.
Abe said he hopes that Japanese interests in an oil field off the UAE capital of Abu Dhabi will be extended beyond the current expiration in 2018. Abdullah expressed willingness to offer as much support as possible for the Japanese bid. (Jiji Press)