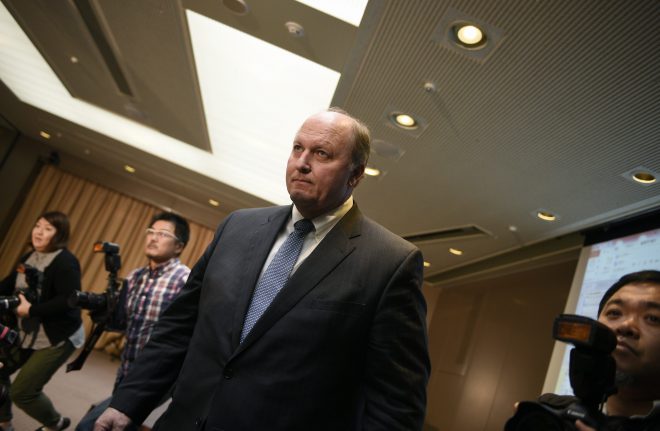 April 5, 2017
TOKYO- 
US nuclear firm Westinghouse Electric Co. has appointed an executive from its Japanese parent, Toshiba Corp.  to succeed Danny Roderick as chairman of its board of directors, company officials said
Tuesday
.
Roderick was replaced on March 27 by Mamoru Hatazawa, 58, corporate vice president in charge of nuclear operations at the Japanese electronics and machinery maker. The new chairman serves while in Japan, a Westinghouse official said.
Hatazawa will be in office only until Westinghouse maps out a new management team, a Toshiba official explained.
Roderick is believed to have resigned to take responsibility for Westinghouse's huge losses and its filing for Chapter 11 bankruptcy protection on Wednesday last week. The company left liabilities totaling 9,811 million dollars.
Roderick led Westinghouse as president and chief executive officer to its 2015 acquisition of a US nuclear construction company that later caused the massive losses.
In addition, he has been subject to an auditing firm's scrutiny of Westinghouse's internal control issues, which have forced Toshiba to defer an earnings report for April-December 2016.
In September 2012, Roderick, formerly senior vice president of GE Hitachi Nuclear Energy Inc., became Westinghouse president and CEO. (Jiji Press)