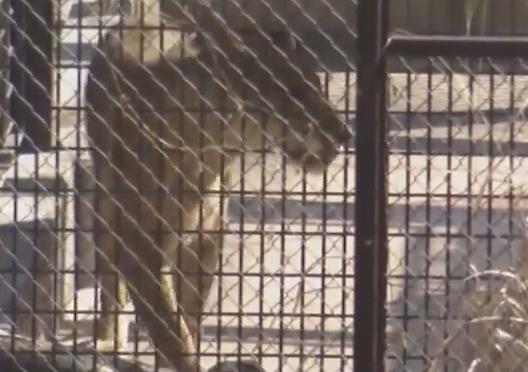 February 27, 2017
TOKYO- A female zoo attendant in Nagano Prefecture, central Japan, was attacked by a lion and seriously wounded on Sunday.
According to police and other local authorities, the 22-year-old keeper at a municipal zoo in the city of Komoro was bitten by the 1.8-meter-long female lion, weighing some 90 kilograms, in the chest and other body areas while cleaning the cage in the morning.
After the attack, she was taken to a hospital.
Komoro city officials said the lion should have been confined in a room behind the cage during the cleaning work.
Police obtained information that a door leading into the backroom was left open, according to an investigative source.
The 15-year-old lion, named "Nana," came from Tama Zoo in Nino, western Tokyo, in 2004.  (Jiji Press)