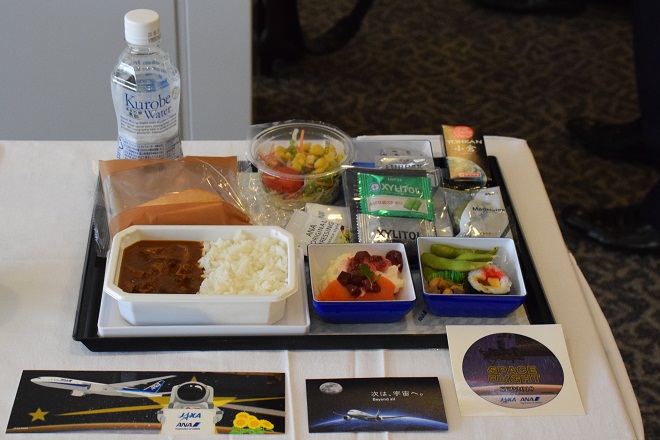 September 13, 2018


Narita, Chiba Pref.- All Nippon Airways and the Japan Aerospace Exploration Agency, or JAXA, jointly started on Wednesday to offer Japanese space meals during flights between Narita International Airport and Houston.

The service, set to continue until Sept. 20, is part of a project of ANA Holdings Inc.'s unit to explore the possibility of future space travel.

The space meals are products certified by JAXA and actually eaten at the International Space Station, including beef curry, green tea, "yokan" sweet jellied bean paste and chewing gum.

In an effort to boost the space-travel mood, a commemorative boarding certificate and a sticker will be offered as well as special video content to be watched during flights.

At an event held at the airport near Tokyo on Wednesday, JAXA astronaut Takuya Onishi, a former ANA pilot, said "I'll be happy if the project helps make passengers feel closer to the space."