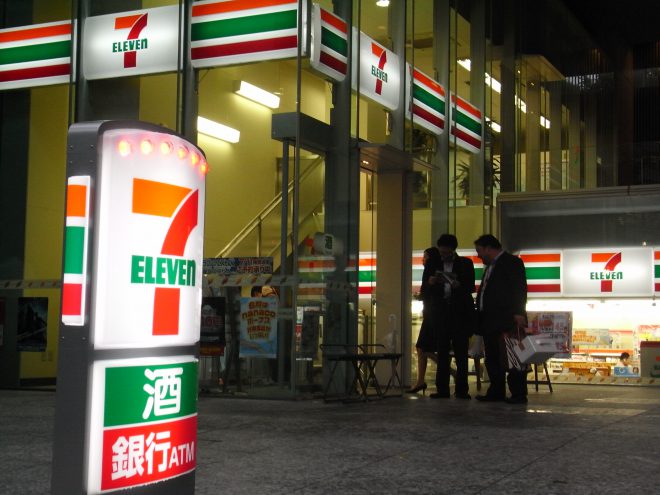 April 22, 2017
TOKYO- Major Japanese convenience store chain operators are strengthening services for older people amid population aging.
Assuming that elderly people may find it difficult to go far for shopping, operators are making such efforts as opening more convenience stores within housing complexes and setting up nursing care consultation desks inside outlets.
On Friday
, Seven-Eleven Japan Co., a unit of Seven & i Holdings Co., opened a new outlet within an apartment building complex managed by the government-affiliated Urban Renaissance Agency, known as UR, in the Tokyo suburb of Higashimurayama, based on a franchise contract with a UR subsidiary.
Offering many fresh vegetables, the new outlet will also take on some administrative operations for the housing complex, such as accepting documents for moves in and out.
A 75-year-old housewife living in the complex welcomed the opening of the convenience store, saying, "It is nice to have a place where I can shop close to my home."
UR has inked cooperation agreements with four major convenience store chain operators, including Seven-Eleven, over the last year, aiming to open their outlets at 100 apartment complexes across the country in the future.
The store operators are willing to expand into UR housing complexes because there are many potential shoppers, people familiar with the matter said.
Convenience store chains are also trying to capitalize on the increasing number of elderly consumers.
In cooperation with major logistics firm Seino Holdings Co., Seven-Eleven is strengthening services to deliver goods to homes of older people. Specifically, female staff members of a newly set up Seino unit not only take orders from and deliver ordered products to such customers but keep an eye on them. (Jiji Press)