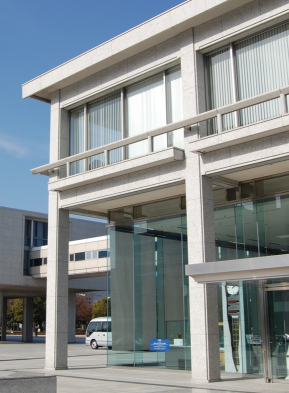 April 25, 2017
HIROSHIMA- On display at the Hiroshima Peace Memorial Museum since 1973, three dolls modeled after victims of the 1945 atomic bombing of the western Japan city have left a deep impression on many visitors.
They are set to be removed after opening for public viewing for the last time
on Tuesday
, eliciting regretful responses from some "hibakusha" atomic bomb survivors who wanted the dolls to be kept on exhibition as materials to communicate the devastation of the bombing.
The life-size plastic dolls represent an adult woman, a female student and a boy wandering in the wreckage of downtown Hiroshima, with burned skin thinly veiled by torn clothes. The current three replaced first-generation versions in 1991.
As part of an overall display renovation following seismic strengthening work on the museum building, the museum decided to make the new exhibits more focused on real materials, such as personal belongings of the victims and photographs.
The dolls will be placed in the museum's treasure house and will not be on permanent display after the renovated main museum building opens in July next year.
The removal plan has drawn both support and opposition from hibakusha.
"The dolls have been offering a glimpse of the horrors of the atomic bombing by describing what actually happened to living human bodies," said Chieko Kiriake, an 87-year-old member of a hibakusha association in Hiroshima Prefecture.
Kiriake, who experienced the atomic bombing when she was 15, remembers a student in a lower grade at her school walking toward her in the ruins with burned skin hanging off.
"The skin was covered in dirt, and the student was almost naked, with clothes burned away," Kiriake said, explaining how the dolls are somewhat different from the reality.
But she said, "The dolls carry persuasive power."
Noting that the dolls are good materials allowing people to imagine the horrors of the bombing in three dimensions, Kiriake said it is regrettable that they will be removed.
At the same time, some claim that the dolls look unnatural. A Hiroshima city assembly meeting heard feedback from a museum visitor who said they are scary. (Jiji Press)