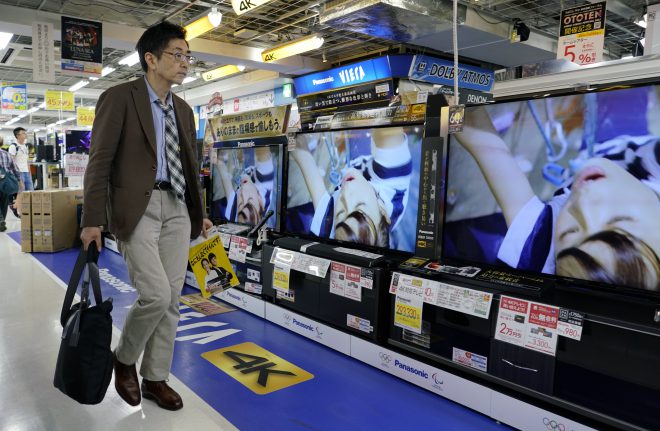 May 11, 2017
OSAKA- Panasonic Corp. has announced a plan to release organic light-emitting diode television sets compatible with the 4K ultrahigh-definition format on
June 16
, marking its entry into the Japanese OLED TV market.
Among rivals, Toshiba Corp. launched OLED TV sets in March and Sony Corp.  is slated to release similar TVs on
June 10
. The newcomers will compete with
South Korea's LG Electronics Inc., the pioneer in the Japanese market.
Currently, Panasonic sells OLED TVs only in Europe.
OLED TVs achieve far better black and contrast levels than liquid crystal display TVs.