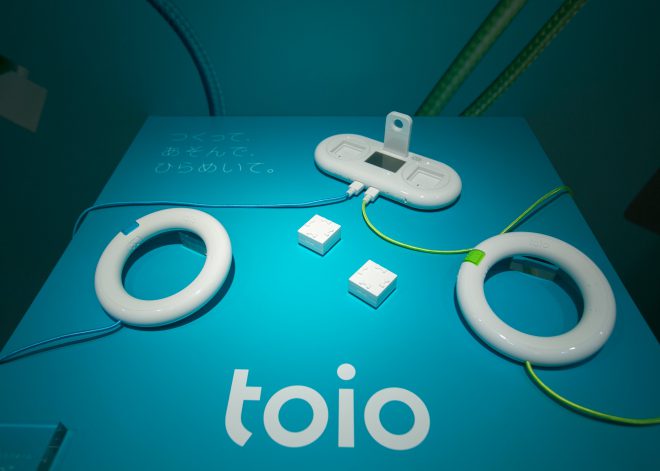 June 2, 2017
Tokyo- Sony Corp. said Thursday it will launch on Dec. 1 a new toy platform with a tiny cube-shaped robot at the center.
The platform, called "toio," is an outcome of Sony's study on how to combine its robot technologies with fun, a development team of the major electronics and entertainment company said.
The main feature of the toio, which the team took five years to create, is a "core cube" that measures several centimeters in width and length and can show various moves using wheels and built-in sensors. Depending on software, the cube will move on its own or is moved by a controller, and users can enjoy many types of games.
"With the robot cube, on which users can place what they make, children will be able to boost their creativity," a Sony official said. 

Targeting children aged 6 and above, Sony started accepting preorders Thursday for a launch set that comprises two core cubes, two controllers and a console and will be priced at around 20,000 yen, excluding tax. Software would be sold for some 5,000 yen per cartridge. Products of brick toy marker Lego Group can be used with the cubes. In addition, many other partnering companies plan to sell software programs and craft kits for the toio. (Jiji Press)