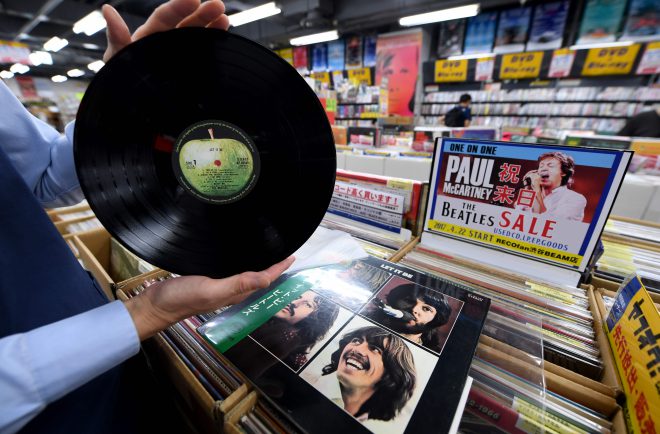 June 30, 2017
Tokyo- Sony Music Entertainment (Japan) Inc. said 
Thursday
 that it will make vinyl records for the first time in nearly 30 years as they are regaining popularity.
The company, affiliated with Japanese electronics and entertainment giant Sony Corp. , has introduced a pressing machine to cut grooves in records at a plant in Shizuoka Prefecture, central Japan, of fully owned unit Sony DADC Japan Inc., which produces DVDs and other discs.
Sony Music hopes to make records of not only musicians having contracts with the company but also artists of other labels.
The company ended production of vinyl records in 1989 as demand faltered on the back of the spread of music CDs.
Recently, however, the number of record lovers is increasing among young generations as well as middle-aged and older people. (Jiji Press)