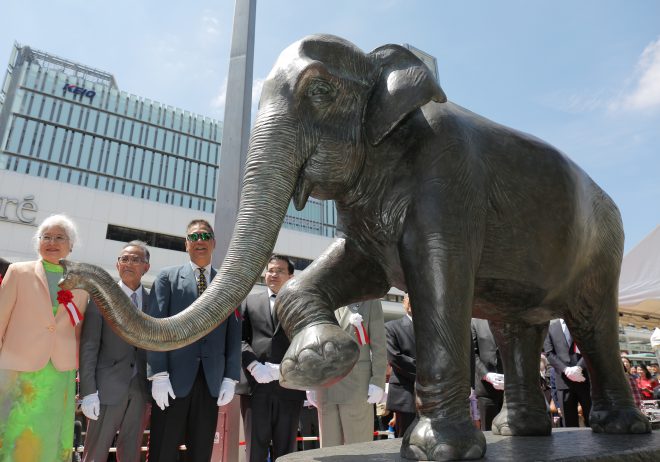 May 6, 2017
TOKYO- A statue of Hanako, a beloved elephant that died in May last year, has been built in front of Kichijoji Station in western Tokyo.
"We want to pass on the story of Hanako" for centuries to come, Inokashira Park Zoo director Kazuaki Nippashi said at an unveiling ceremony.
Hanako was a present from Thailand. She came to Tokyo's Ueno Zoo in 1949 and moved to Inokashira Park Zoo, close to the train station, in 1954.
Hanako was the oldest elephant in Japan until she died at 69.