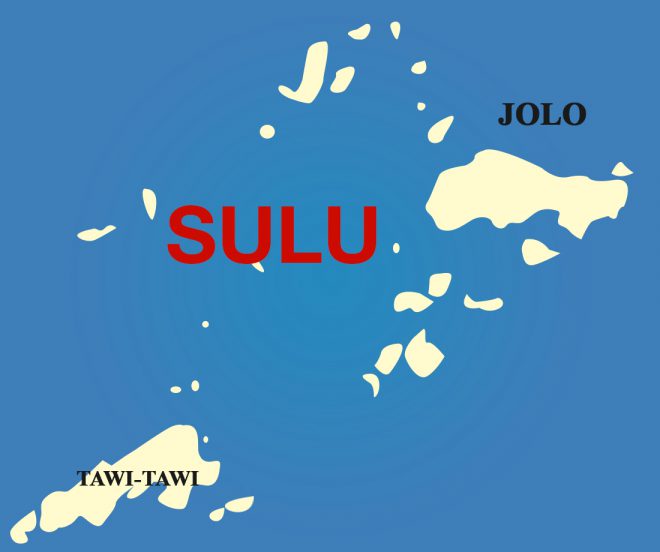 April 16, 2017
The Armed Forces of the Philippines confirmed

on Sunday

that the terrorist Abu Sayyaf Group beheaded a Filipino hostage in Sulu province recently.
Joint Task Force Sulu commander, Brig. Gen. Cirilito Sobejana identified the victim as Noel Besconde, captain of fishing boat FB Ramona. He was beheaded at around

2:30 pm

on April 13 at western part of Patikul, Sulu.
Sobejana said they were able to confirm the incident after receiving a video, showing the beheading.
He said ASG sub-leader Hatib Hajan Sawadjaan was the one who beheaded Besconde.
According to Sobejana, Besconde became sick after he was abducted, prompting the terrorist group to kill him as he slowed down the group's movement.
"Ultimately, that became the decision, he was beheaded, but the reason for being beheaded is that the movement was being delayed because they were on the run. They are highly mobile and we are pursuing them," he said.
He said that Besconde's captors were asking for three million pesos for his release but his family failed to give the ransom money.
"Maybe they think that if they call his family and they will demand for money, they hope they will get money but he was also poor and of course we exercise no ransom policy," he said.
He also said that unlike their previous executions, Besconde's beheading became hasty and there were no rituals.
The military was still looking for his cadaver.
The FB Ramona, owned by Ramona Fishing Corporation, was seized off Celebes Sea last

December 20

. Ella Dionisio/DMS