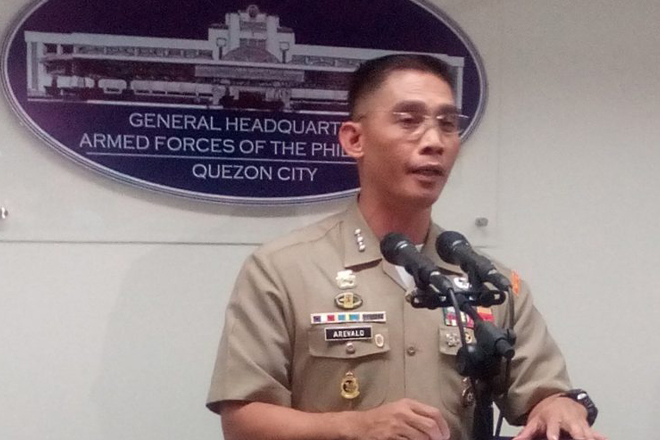 January 24, 2017
Amid the death of a member of New People's Army (NPA) in an encounter with the military in North Cotabato over the weekend, the Armed Forces of the Philippines (AFP) maintained that it did not violate the unilateral ceasefire it declared since August 2016.
"The AFP has not violated its own unilateral ceasefire declaration. It has complied to its declaration of suspension of military operation (SOMO) to the letter," Col. Edgard Arevalo, AFP Public Information Office chief, said Tuesday.
"In this case at issue, the elements of 39th IB responded to a call for assistance from the Makilala Police on account of a reported extortion incident by armed lawless groups," he said.
"Excluded in the SOMO is support to law enforcement operations when so requested by other law enforcement agencies like the Philippine National Police (PNP)," he added.
Arevalo noted "the soldiers were fired upon so they returned fire in self defense."
He emphasized that were not aware the group which fired at them are members of NPA.
"Only after the clearing operations the next day and with the confirmation conducted by the members of the Scene of the Crime Operatives of the PNP where personal effects and documents belonging to the group that engaged them were recovered that they learned they were indeed NPA members," he added.
Arevalo said the military gives importance on the peace process but he emphasized that the government cannot remiss its duty to protect he Filipino people. Robina Asido/DMS