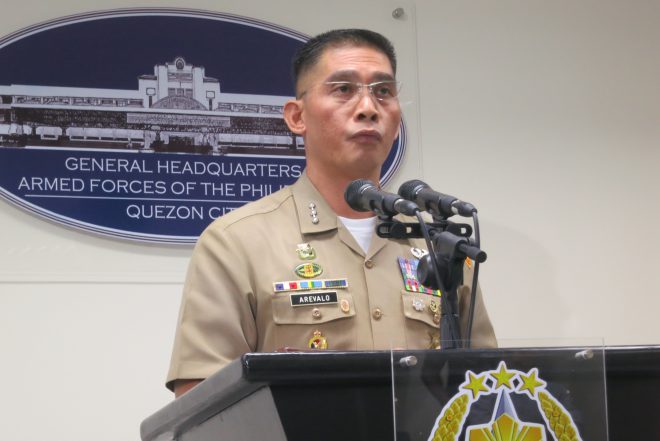 February 11, 2017
The Armed Forces of the Philippines (AFP) urged members of the communist group not to attack soldiers in humanitarian activities in areas affected by the 6.7 magnitude earthquake.
"We urge you not to attack our soldiers; or in any other ways disrupt the AFP's rescue and rehabilitation activities for our people," Colonel Edgard Arevalo, AFP's Public Affairs Office chief, said
on Saturday
.
However, AFP Chief of Staff General Eduardo Año admonished his soldier to be vigilant for possible attacks from rebels who may take advantage the situation.
"Continue to carry out your duties and be ready to embark on the task of assisting local and national governments. But be on the lookout for those who might be out to sabotage your rescue and rehabilitation efforts," he said.
Arevalo said following the earthquake Major General Benjamin Madrigal, Jr., the 4th Infantry Division Commander, sent his men to assist victims of the quake and conduct initial damage assessments for the use of national and local governments.
He said Lt. Col. Rico Amaro, commander of the Army's 30th Infantry Battalion coordinated with the Provincial Risk Reduction and Management Officer of  Surigao del Norte and City inSurigao City.
"Troops and vehicle and ambulance of 30IB were pre-positioned for casualty evacuation and the evacuation of affected families," he said. Robina Asido/DMS