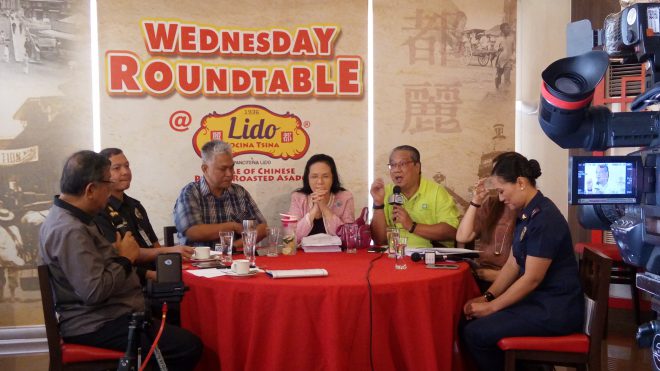 May 10, 2017
A Philippine National Police spokesperson said the alleged secret jail in a Manila police station found by the Commission on Human Rights (CHR) was not so secret.
"It was tagged as secret jail but if we'll look into it in reality, it's really not" said Chief Inspector Kimberly Molitas of the National Capitol Region Police Office in a forum on Wednesday.
"So, what he (former Manila Police Station I head Superintendent Robert) Domingo did is he made the so called secret jail as the staging area so that the under investigation and in-quested inmates will not mixed", Molitas added.
Molitas said when the CHR did their inspection, the under-investigation inmates were mixed with those inquested.
Public Attorney Office chief Persida Acosta said the store room tagged as the secret jail existed long time ago. It is a temporary place to put the prisoners, she added.
"How can it be secret when all the public attorneys knew about it? If we are going to get a prisoner, we will go there" she said.
The CHR found in an inspection last April 27 there is a jail behind a sliding bookshelf in Manila Police District 1 in Tondo.
Acosta said they can't do anything about the situation of the prisoners since there are not enough facilities in police stations.
Molitas said according to National Capital Region Police Office Chief Director Oscar Albayalde, the relief of Domingo is to show that the PNP is impartial.
"He was relieved to give way to the investigation, so, the case is in the Internal Affairs Service and we don't control them", Molitas said.
Jacqueline De Guia of Commission of Human Rights, said they have no intention to time their inspection in the ASEAN summit.
De Guia said the CHR supports the war on drug campaign of the government.
"Since it started, what we are insisting is that we have to visit the methodology rather than approaching it from the perspective of law and order" she said. (Alanna Ambi/DMS)