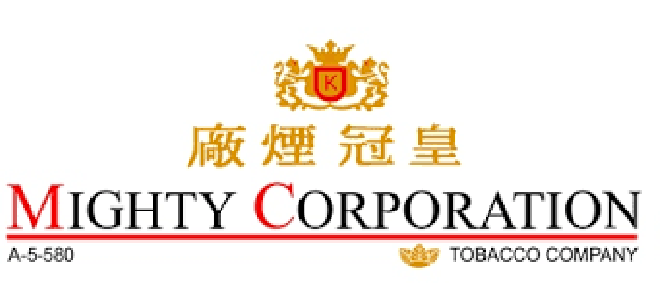 March 7, 2017
A cigarette manufacturing company facing investigation for alleged use of fake tax stamps allegedly offered "package" of money, apparently as a bribe, to President Rodrigo Duterte, officials bared on Tuesday.
In a press briefing, Presidential Spokesperson Ernesto Abella said Duterte shared the alleged bribery by Mighty Corp. during a Cabinet meeting in Malacanang
on Monday
.
"He (Duterte) was simply saying that in time past, there was a certain attempt to influence him financially," said Abella, who refused to give further details.
But Chief Presidential Legal Counsel Salvador Panelo said a "package," which was initially construed as wine, was left to Duterte by the "owner" of the cigarette company.
"He (Duterte) thought it was wine but when (Christopher) Bong Go, Special Assistant to the President, opened it, he saw money. That's why he asked to return it, and (the one who gave the package) was caught up in the airplane," he said.
He did not say where and when the alleged bribery took place.
Asked if the president ordered an investigation or arrest of the person who tried to influence him, Abella said, "let's just say let's watch the DOJ (Department of Justice) go ahead."
Panelo said Duterte has ordered the arrest of the person for "economic sabotage."
Mighty Corp. was allegedly one of the cigarette companies reportedly using fake stamps in its operation in order to avoid paying taxes.
In a statement issued
on Tuesday
, Finance Secretary Carlos Dominguez III said the Bureaus of Internal Revenue and Customs are "are now busy
​
gathering evidence for submission to the Department of Justice (DOJ), preparatory to the government's filing of an air-tight case against Mighty Corp. for tax evasion and other possible charges."
"The government needs to first establish strong evidence to pin down this cigarette  manufacturer on such charges," Dominguez said. "We must make sure the charges stick not only to haul the guilty parties, including their possible cohorts in the government, into jail but to send a clear message to big-time tax dodgers that the Duterte administration is dead set on putting an end to their nefarious activities and sending all of them behind bars."
Dominguez issued this statement on the heels of his call on the BIR and BOC last week to file soon enough the appropriate charges against persons and companies proven to be the owners of P2.2 billion-worth of smuggled and counterfeit tobacco products, shoes and clothes that government agents had seized in a series of raids.
Authorities earlier raided warehouses in Pampanga and the cities of General Santos and Zamboanga in Mindanao and among those seized goods were cigarette brands manufactured by Mighty Corp. with fake tax stamps.
"They (BOC and BIR) should speed up their investigations and also look into the possible involvement of bureaucrats acting as protectors of these large-scale tax evasion attempts," Dominguez said. Celerina Monte/DMS