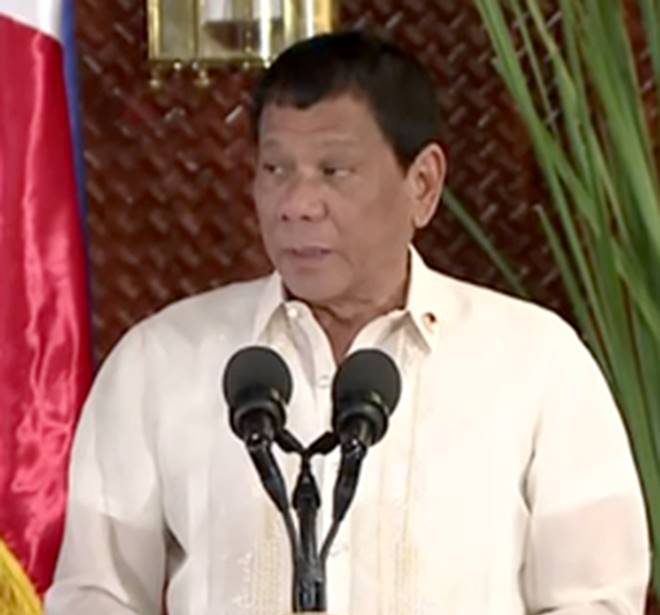 March 7, 2017
President Rodrigo Duterte admitted
on Tuesday
the existence of the Davao Death Squad.
But Duterte explained that the death squad was organized to neutralize the Special Partisan Unit (SPARU), a hit squad of the communist New People's Army, during martial law.
"I'm not into excuses, no apologies but you should learn more about DDS. It was organized to combat SPARU before in Davao. You can ask the people, the old guys there. It was then known the DDS martial law," he said in a speech in an agriculture event in Malacanang.
A former police officer in Davao City, Arthur Lascanas, testified before the Senate committee on public order
on Monday
Duterte, then mayor of Davao, formed the death squad in the late 1980s, which was responsible in the alleged killings and bombing in the city.
Lascanas, who recanted his previous testimony, claimed the squad was formed to fight criminals and illegal drug suspects but later it branched out to other operations.
While he claimed that DDS was formed during martial law years, Duterte, in the same speech, said, "rather sound to be apologizing, I will answer for my misdeeds and I can rot in the prison." Celerina Monte/DMS