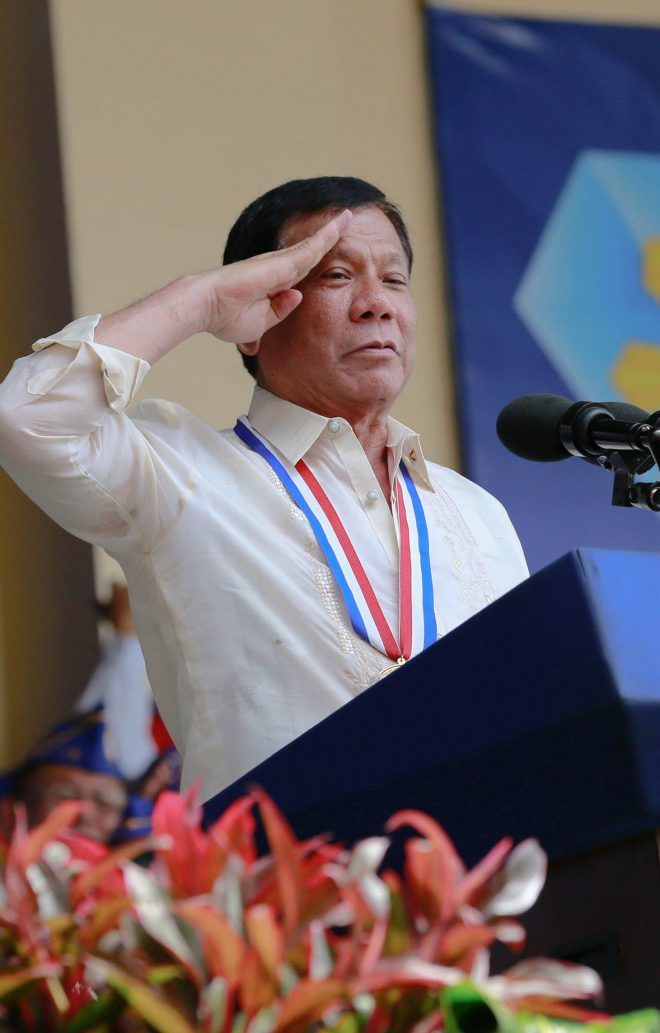 April 9, 2017
President Rodrigo Duterte on Sunday ordered the Department of Budget and Management and the Department of National Defense for the speedy release of pension for Armed Forces of the Philippines' retirees.
"I am directing the Department of Budget and Management, DBM, and the Department of National Defense to expedite the early release of the AFP's retirees pension credentials for fiscal years 2008 to 2013 in the amount of 6,421,000,000 [pesos]," Duterte said in a speech during the 
75th commemoration of the Day of Valor in Mt. Samat, Pilar, Bataan.
Duterte also praised the veterans for sacrificing for the country's freedom, saying the Filipinos owe them a deep gratitude.
"No matter what we do, we can never do enough to repay you. But I would like for you to know that your government is doing much, much more," he said.
He assured the veterans and their families that the government is prioritizing their entitlements because they deserve better lives.
He also said that the government has settled the backlog in disability pensions and made the management of almost 2,000 pension accounts more efficient.
"Veterans with conditions and their dependents can be assured of free healthcare at the Veterans Memorial Medical Center and 152 veterans-accredited hospitals. I am instructing them today to further improve their services and accessibility, " he said.
"As a legacy to the next generation, we have subsidized the education of more than 2,500 of our veterans' dependents under the Iskolar ng Bayan program. With education, we hope they can secure a better future," he added.
The president asked the young generation to respect and view elders with a deep sense of gratitude.
"These entitlements do not compare to the sacrifices that you have made. But we want you to know, our nation [and] our people are grateful to you for what you have done and we will do better," Duterte said. (Ella Dionisio/DMS)