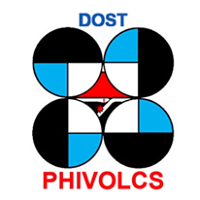 April 9, 2017
Residents in earthquake-hit Mabini, Batangas have raised concern that the drilling of a geothermal project there could have triggered the series of strong tremors that wrought destruction in the municipality and nearby areas.
But the Philippine Institute of Volcanology and Seismology (Phivolcs) was quick to say that there was "no basis" to connect the recent series of strong earthquakes and the geothermal project in Mabini, Batangas by Basic Energy Corp. and Trans-Asia Oil and Energy Development Corp.
Magnitude 5.5 earthquake occurred near island town of Tingloy, Batangas on April 4 and magnitude 5.6 and 6.0 subsequent earthquakes took place on Saturday afternoon with epicenter near Mabini town in the same province.
"This could be the reason why the Mabini fault moved...and what is happening right now? We hope you can inspect this?," said Greg Balmes Jr. in his Facebook account, showing the photo and article of the Mabini geothermal project.
"The continuous earthquakes might not just be natural phenomena. The San Teodoro, Mabini geothermal project might be the reason," said another netizen Dima Yuga.
"Phivolcs please check if this could be the reason of the earthquake in Mabini," said Bong Macalalad, also posting a news article of a broasheet regarding the 20-megawatt  geothermal plant in Mabini.
Energy Secretary Alfonso Cusi, in a text message to Manila Shimbun, expressed belief that the geothermal project was not the cause of the subsequent earthquakes. But he said, his office would look into it.
"I don't think it's the cause but will have verified anyway," he said.
In separate text messages, Department of Science and Technology Undersecretary Renato Solidum Jr., also concurrent director of Phivolcs, explained that the earthquakes in Batangas were due to an old fault which has been triggering small events before "but this is not on the ground surface."
Asked if the tremors have connection with the drilling activities in the Mabini geothermal project, he said, "the fault movement and earthquakes are not related to the geothermal project."
He further explained that "man made activities," such as the drilling, "do not trigger fault movement. Please note that the depth ranges of earthquakes are 4 km (kilometers) down to 25 km and many are offshore. The geothermal activity is so shallow!"
Solidum added that earthquakes are not new in the area, "but the series of earthquake or earthquake swarm producing moderate magnitude earthquakes has not occurred in the area in many years."
Internet search explained that earthquake swarms are events where a local area experiences sequence of many earthquakes striking in a relatively short period of time.
According to Mabini Mayor Noel Luistro, Solidum visited his town on Sunday and assured the people there that the geothermal project did not trigger the earthquakes.
He said as of the moment, there was no reason why they should not believe the Phivolcs chief.
The Mabini Geothermal Service Contract No. 8 is located in San Teodoro village in Mabini and covers 3,841 hectares. It is expected to yield a power capacity between 20MW and 60MW. (Celerina Monte/DMS)