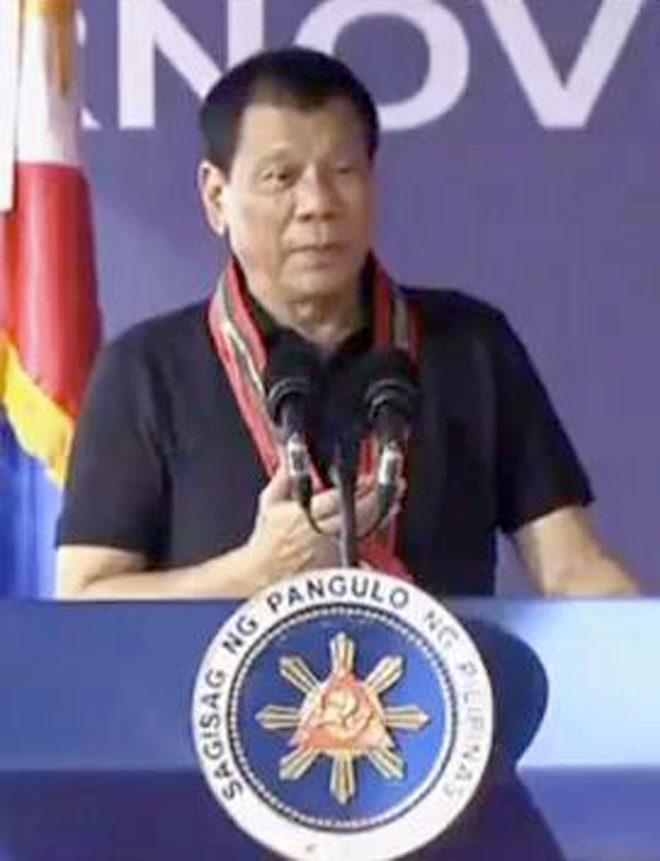 March 3, 2017
President Rodrigo Duterte said
on Friday
it could not be possible to resume peace talks with the communist rebels because of their seeming hatred against government troops.
In an interview in Cagayan de Oro City, Duterte recalled how one of the soldiers was killed by the New People's Army despite a prevailing ceasefire that time.
"My soldiers were all dead. And the soldier who was killed by the NPA (New People's Army), 73 times, (bore) 73 wounds. That's what I really didn't like," Duterte said.
"How can you do that to a Filipino? You know, that indicates hatred. If they're like that, you're full of hate, then we cannot talk about peace...how can it be possible to talk if your heart is like that?," Duterte added.
Duterte decided early last month to terminate peace talks with the National Democratic Front, political wing of the Communist Party of the Philippines-NPA, after six soldiers, including one with over 70 wounds, were killed by the rebels.
This was despite the respective unilateral ceasefires of the government and the leftist rebels. Celerina Monte/DMS