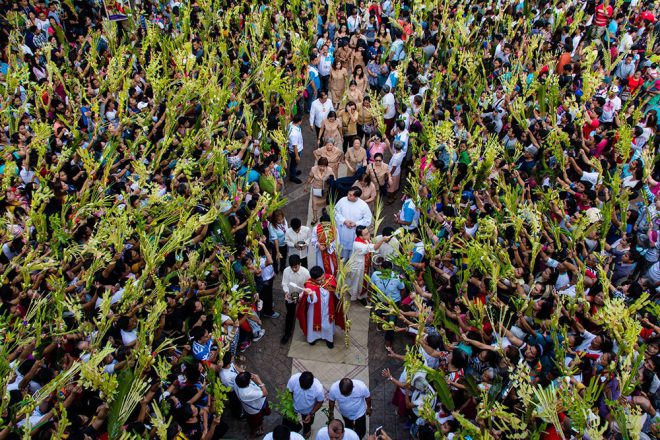 April 9, 2017
Malacanang extended on Sunday its Lenten message to the Filipinos with the hope that the coming Holy Week would be the "time of spiritual renewal."
"Lent is the Christian retelling of the human themes of sacrifice, love, and hope," said Presidential Spokesperson Ernesto Abella in a statement on Palm Sunday.
He noted that Catholic Filipinos, along with Evangelical and Protestant churches, solemnly commemorate the Lord's Passion and Resurrection with families, loved ones and local communities.
"May it be a time of spiritual renewal to strengthen genuine love and deep compassion for fellow Filipinos; and lead us to renew our unjust social structures – so that many who have been deprived of their dreams can lead rewarding and productive lives," he said.
"A quiet and renewing week for all," Abella added.
Many residents in Metro Manila have started going to the provinces to observe the Holy Week this coming week.
President Rodrigo Duterte, on the other hand, is set to leave on Monday for his state visits to Saudi Arabia, Bahrain and Qatar until April 16. (Celerina Monte/DMS)