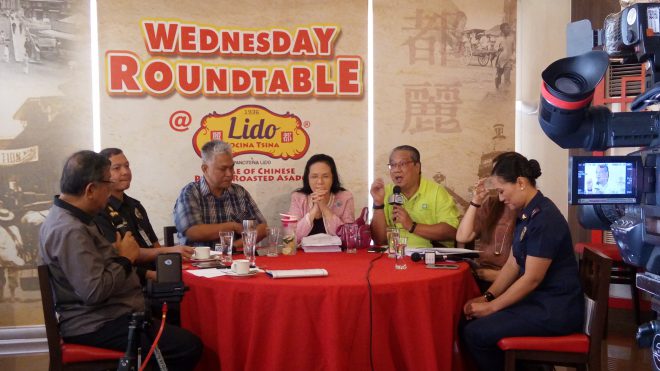 May 10, 2017
Officials said they are trying to find ways to address congestion in jails after President Rodrigo Duterte unveiled its war on illegal drugs last year.
Martin Perfecto, assistant director for reformation of the Bureau of Corrections (BuCor), said they have seven facilities in the nation, with a ratio of one custodial guard to 243 inmates.
"Last month a governor of Southern Luzon province (said)  they are going to donate land for regional prison", Perfecto said.
To pursue the root of problem of congestion, Perfecto said the modernization of facilities and making sure they have funds will have to be pursued.
Perfecto said Republic Act 10575, which modernizes BuCor, was ratified in 2013 but not implemented. "The ball is with the Department of Budget and Management as it will announce the implementing rules and regulations."
Senior Superintendent Paulino Moreno Jr of the Bureau of Jail Management and Penology said they have 466 facilities and 11,900 personnel guarding 142,000 inmates.
"Ideally, the ratio is 1 to 7 but right now our escort ratio is 1 to 39 and 1 to 63 for custodial" Moreno said.
BJMP, which had a budget of P39 million during the past years, has a budget of  P1.6 billion for construction of facilities in various regions where congestion rates are high, Moreno said.
Public Attorney's Office chief Persida Acosta said drug related cases have surged since Duterte became president.
Acosta said they have 82,000 pending cases in drugs from June 30, 2016 during Aquino administration. It skyrocketed to 303, 000 since Duterte assumed position.
She said about 50 percent of about 600,000 cases they handle are drug related.
Acosta said there are more than 3,000 public attorneys in the Court of Appeals  and Supreme Court  and from 1048 in newly-created courts it has gone up to 1665.
"In the State of the Nation Address of President Rodrigo Duterte last year, he promised that there will be a creation, now there is a news, positive, that around 500 will be added to us," said Acosta. (Alanna Ambi/ DMS)