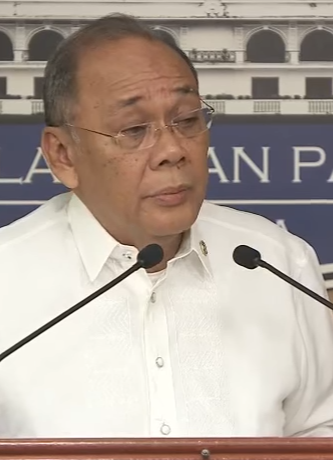 April 17, 2017
Malacanang condemned
on Monday
the beheading of a fishing boat skipper by the terrorist Abu Sayyaf Group in Sulu province last week.
In a statement, Presidential Spokesperson Ernesto Abella said the Duterte administration extends its sincerest condolences to the bereaved family of Noel Besconde, the FB Ramon 2 captain, for his untimely death.
"We strongly condemn this senseless and cold-blooded murder committed during the Holy Week," he said.
The ASG beheaded Besconde on April 13 in Patikul, Sulu. But the military confirmed the incident
on Sunday
after securing a video of his beheading and information from the ground.
Abella said the security forces have been trying to find the body of the victim.
"Local authorities and our security forces are exhausting all means to locate the captain's remains, as our troops continue to pursue this bandit group and hold them accountable for their crimes," he said.
The Palace official reiterated the government's call to the public to remain vigilant to prevent the bandits from sowing violence.
"We call on all citizens throughout the archipelago to remain vigilant, alert and watchful, and to cooperate with our security forces. Let us work against common  criminals to make our communities safer and ensure a nation worthy of all Filipinos," he said. (Celerina Monte/DMS)