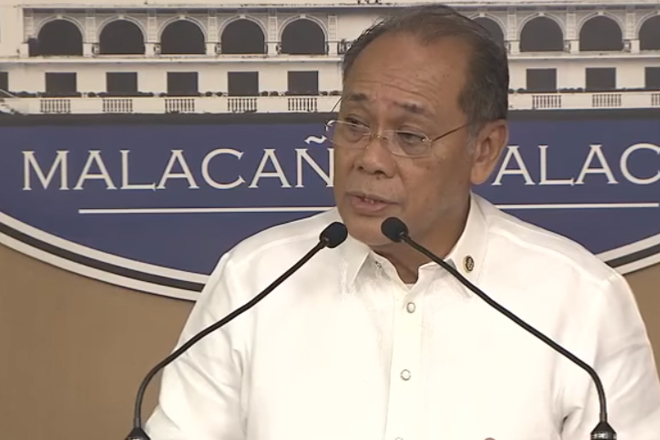 August 13, 2017


Malacanang said Sunday Philippines will "reiterates its call for continued exercise of self-restraint" as North Korea threatens to  launch missiles to Guam.

"The Philippines reiterates its call for continued exercise of self-restraint in order to de-escalate the tension and to refrain from actions that may aggravate the situation on the Korean Peninsula," said Presidential Spokesperson Ernesto Abella said in a statement.

North Korea's official news agency KCNA said Democratic People's Republic of Korea was planning a missile strike on Guam.

"The Philippine Embassy in Seoul and the Consulate General in Agana have been monitoring the situation closely and have been working closely with the Filipino communities in the Republic of Korea and Guam, respectively, to ensure preparedness for any eventuality", Abella said.

He said in a press briefing last August 10 that Guam has prepared contingency plans if the attack was staged.

In a seperate statement from the Department of Foreign Affairs, it said Foreign Affairs Secretary Alan Peter Cayetano said he was on the phone with Ambassador Raul Hernandez in Seoul and Consul General Marciano de Borja in Agana, Guam.

Hernandez and de Borja have given their assurances that their respective contingency plans for the Filipino community are in place if the situation in the Korean Peninsula escalates, the statement said.

It said Cayetano echoed President Rodrigo Duterte's calls for the United States and the DPRK to exercise restraint and to take the necessary steps to avoid a further escalation of the situation.

There are approximately 65,000 Filipinos in South Korea and another 42,835 in Guam. Alanna Ambi/DMS .