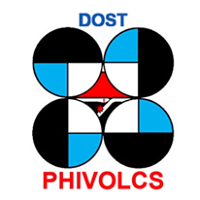 April 12, 2017
The series of major earthquakes in the Philippines in a matter of days, the latest of which was the magnitude 6.0 in Wao, Lanao del Sur on Wednesday morning, were not new as these also occurred in the 1990s, the government chief seismologist said.
In a press conference in Makati City, Science and Technology Undersecretary and Philippine Institute of Volcanology and Seismology Director Renato Solidum explained that everyday, at least 20 earthquakes are recorded by the Phivolcs instruments and the number could even increase if more monitoring equipment would be placed in different areas.
Phivolcs operates and maintains a network of 93 seismic stations spread across the Philippines
Because there are several earthquake faults in the Philippines, it was just natural that temblors could be felt from time to time, Solidum said.
"The Philippines unfortunately is being bumped by blocks of rocks, and surrounded by seas...the Philippines is being pushed towards Indonesia. So we are being hit. As a result, many faults have been moving," he said.
He said there were faults that did not move due to friction.
"So every day, about 20 earthquakes have been recorded. Statistically, they could take place simultaneously, either in a day or several days or even weeks. In fact, in the past years, there were major earthquakes in the same month in 1990," he explained.
In the case of the earthquakes in Batangas, he said what happened was "earthquake swarm," which means little by little, the fault was moving.
On April 4, a magnitude 5.5 earthquake occurred with epicenter near Tingloy, Batangas, and followed on April 8 by the magnitude 5.6 and 6.0 near Mabini town in the same province.
But Solidum said no major jolt was expected because the fault in Batangas passes through inactive volcanoes but were hot underneath.
"If the place is hot, the rocks are not really that hard, they are somewhat soft. So in those areas, we don't expect major earthquake category, which is magnitude 7.0, only small to moderate size earthquake events," he added.
On April 10, magnitude 5.4 temblor also jolted Palapag, Northern Samar, and magnitude 5.7 and 5.1 hit Generoso, Davao Oriental.
At 1:41am on Wednesday, magnitude 5.0 quake again shook Generoso, Davao Oriental, followed by the magnitude 6.0 tremor at 5:21am in Wao, Lanao del Sur.
Solidum also proposed measures that the government, with the cooperation of the public, should take in preparation for the so-called "Big One" or in the event that a magnitude 7.2 earthquake jolts Metro Manila and nearby areas.
He reiterated that the earthquake fault in Mabini was not connected to the West Valley Fault, which traverses the cities of Quezon, Marikina, Pasig, Makati, Taguig, and Muntinlupa, all in Metro Manila, and nearby provinces, such as Bulacan, Laguna, and Cavite.
"Insinuations were not true that because several earthquakes struck Batangas, the West Valley Fault will move next. It can move but the incidents in Batangas have nothing to do with it," he said.
Solidum proposed that a third major earthquake drill be held in Metro Manila and surrounding provinces, such as Cavite, Laguna, Rizal and Bulacan.
Metropolitan Manila Development Authority officer-in-charge Tim Orbos, in the same press conference, said the drill could take place in July.
Solidum proposed that in the next earthquake drill, the grassroots level, meaning from the barangay and those living in the condominium buildings, be included.
He noted that in a situation after a major disaster occurred, "information disaster" might also take place if there is no point person in every area.
"We should avoid leadership vacuum," he said, noting that wrong information might further exacerbate the situation.
In the construction of houses, Solidum said the government should also come up with the "standard" on how to make earthquake resistant structures.
When the so-called "Big One" happens in Metro Manila, thousands of people could die and the metropolis could be isolated as bridges and roads might also be destroyed, Solidum said. (Celerina Monte/DMS)