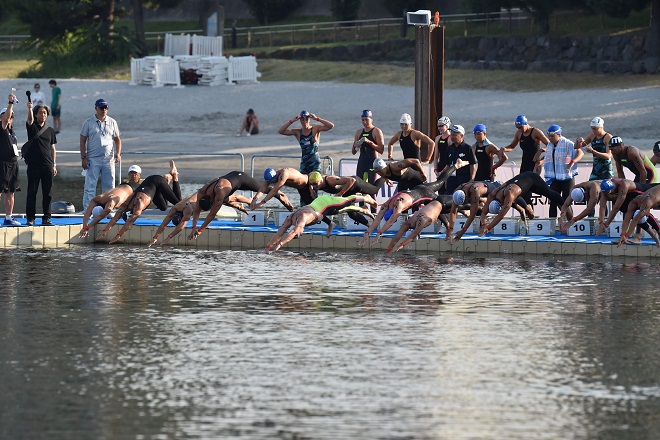 August 11, 2019
Swimmers dive into the sea at the start of the men's Marathon Swimming 5km competition, as a test event for Tokyo 2020 Olympic Games at Odaiba Marine Park in Tokyo on August 11, 2019. – Athletes voiced concerns over water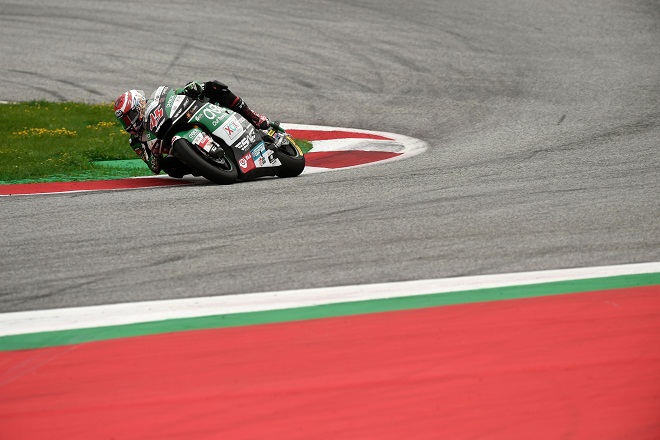 August 11, 2019
Japan's Tetsuta Nagashima from ONEXOX TKKR SAG Team rides his motorbike during the Moto2 race organised during the Austrian Moto GP Grand Prix in Spielberg on August 11, 2019. (Photo by VLADIMIR SIMICEK / AFP) Jiji Press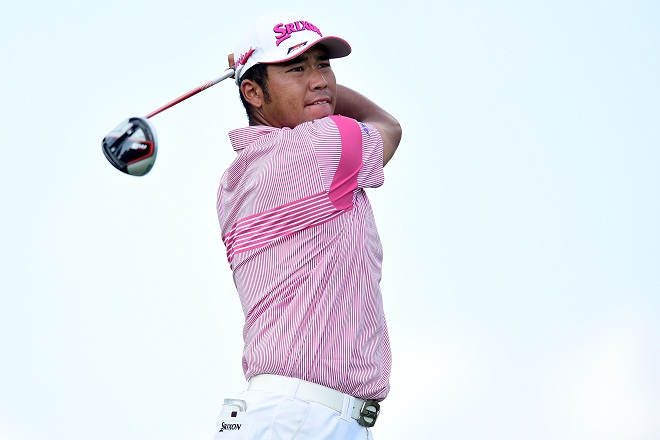 August 9, 2019
JERSEY CITY, NEW JERSEY-AUGUST 08: Hideki Matsuyama of Japan plays his shot from the eighth tee during the first round of The Northern Trust at Liberty National Golf Club on August 08, 2019 in Jersey City, New Jersey. (Jared C.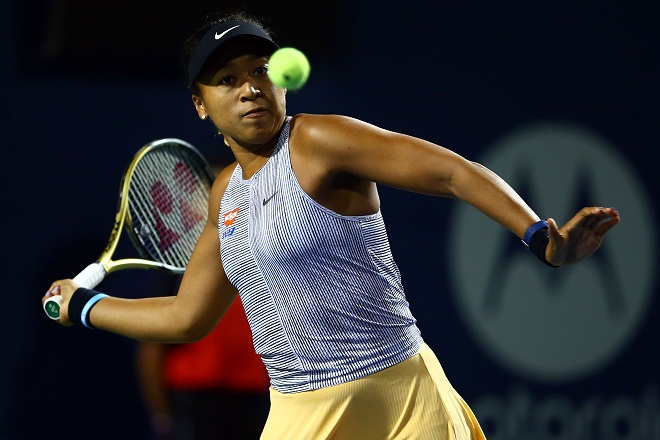 August 9, 2019
TORONTO, ON – AUGUST 08: Naomi Osaka of Japan hits a shot against Iga Swiatek of Poland during a third round match on Day 6 of the Rogers Cup at Aviva Centre on August 08, 2019 in Toronto, Canada. (Vaughn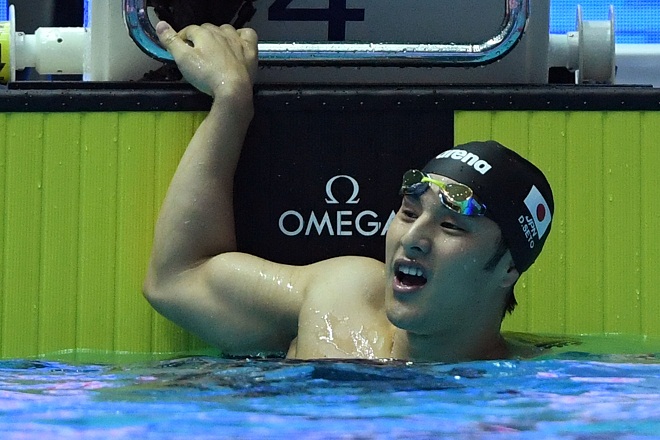 July 29, 2019
Gwangju, South Korea–Daiya Seto won gold in the men's 400-meter individual medley at 4:08:95 at the FINA World Swimming Championships in Gwangju, South Korea, on Sunday, securing a berth in the 2020 Tokyo Olympics. This is the third medal for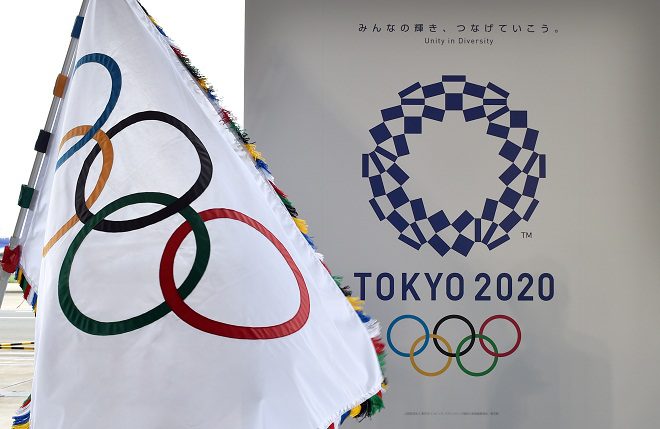 July 28, 2019
Tokyo- Massive public spending related to the 2020 Tokyo Olympic and Paralympic Games may inevitably be followed by an economic slowdown, leaving the Japanese government to face the challenge of averting a serious downturn. After the previous Tokyo Games in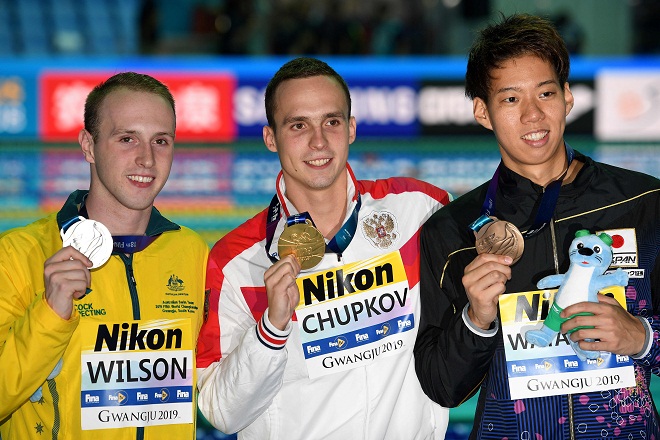 July 27, 2019
Gold medallist Russia's Anton Chupkov (C), silver medallist Australia's Matthew Wilson (L) and bronze medallist Japan's Ippei Watanabe (R) pose after the final of the men's 200m breaststroke event during the swimming competition at the 2019 World Championships at Nambu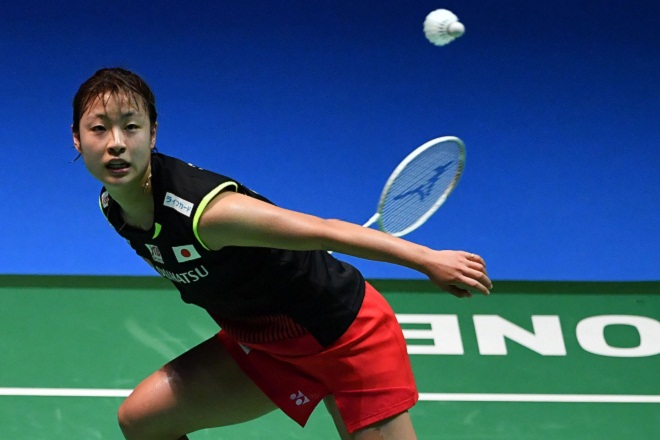 July 27, 2019
Nozomi Okuhara of Japan hits a return during her women's singles semi-final match against Michelle Li of Canada at the Japan Open badminton tournament, a test event ahead of the Tokyo 2020 Olympic Games, in Tokyo on July 27, 2019.