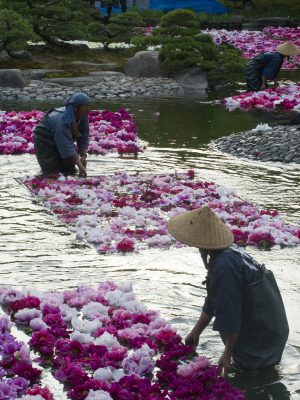 May 10, 2017
A gardener arranges some of the more than 20,000 peony blossoms in a pond of a traditional Japanese garden in Matsue city, Shimane prefecture, Japan. The city of Matsue is the world's largest producer of peonies. The blossoms are displayed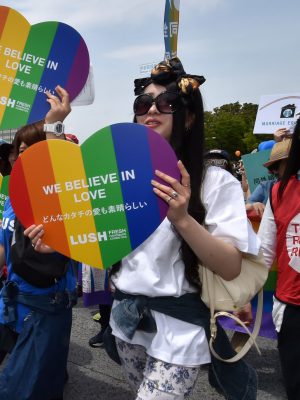 May 8, 2017
About 6,000 people participated in the Tokyo Rainbow Parade last Sunday. Thousands of sexual minorities marched in the downtown Tokyo to promote a society free of prejudice and discrimination. Some of them even wear costumes to showed their support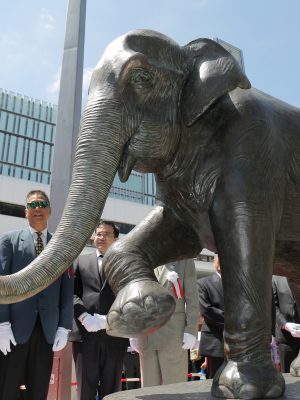 May 6, 2017
TOKYO- A statue of Hanako, a beloved elephant that died in May last year, has been built in front of Kichijoji Station in western Tokyo. "We want to pass on the story of Hanako" for centuries to come, Inokashira Park Zoo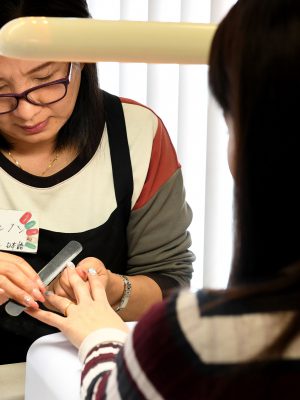 May 4, 2017
47-year-old Myanmar refugee, Nonnon works as a nail artist in Tokyo City. Anti-refugee sentiment is rising in Europe and the United States but in Japan those seeking haven from tyranny and war have long faced daunting legal and social gauntlets.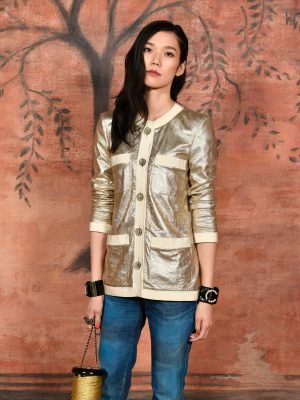 May 4, 2017
Japanese actress Tao Okamoto poses during the photocall before the Chanel Croisiere (Cruise) fashion show last Wednesday at the Grand Palais in Paris.  (AFP PHOTO / PHILIPPE LOPEZ / ALTERNATIVE CROP- Jiji Press)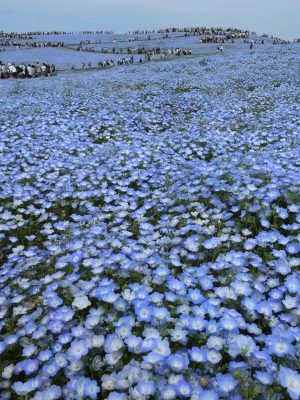 May 4, 2017
People on Wednesday walk on a hill covered with nemophila flowers in full bloom at Hitachi Seaside Park in Hitachinaka, Ibaraki Prefecture. Visitors of the park can witness an estimated 4.5 million nemophila in bloom until the end of May.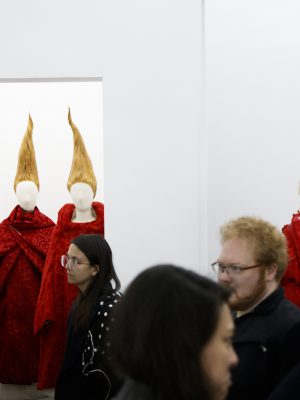 May 3, 2017
People look at designs by Japanese fashion designer Rei Kawakubo on display during a preview of this year's Costume Institute exhibit 'Rei Kawakubo/Comme des Garcons: Art of the In-Between' at the Metropolitan Museum of Art in New York, New York,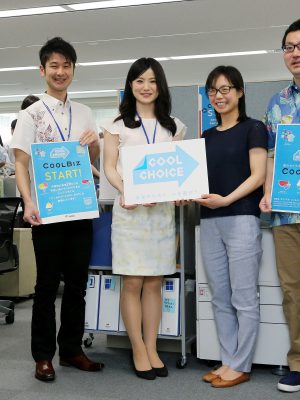 May 2, 2017
Tokyo- This year's Cool Biz campaign, designed to encourage workers to dress lightly during summer to save electricity, started in Tokyo's Kasumigaseki government district on Monday. Many male employees at government agencies showed up without ties on. Some at the Environment